Cracked heels are a common foot problem caused by obesity, dry skin, poorly fitting shoes, or standing for long period. At times it is lack of care and hygiene that lead to cracked heels in both adults and children.  

According to a survey, 20 percent of adults in the United States suffer from cracked heels.

Cracked heels can sometimes turn very deep and aching if not given proper attention. Cracked heels affect women more than women.

If you are putting up with cracked heels and have no idea how to get rid of it, below are the home remedies for treating and preventing cracked heels.
1. Soak and Moisturize Your Feet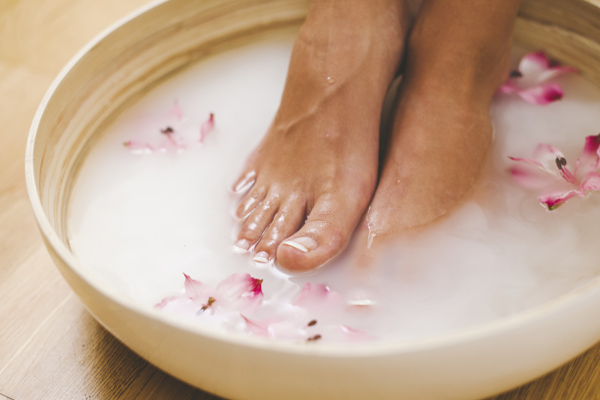 (Image source from: footfiles.com)

The skin around cracked heels tends to split when you apply pressure as it is often thicker and drier than remaining skin of your body.

How to Soak Feet?

1. Warm soapy water and keep your feet in it for up to 20 minutes.

2. Make sure water is deep enough to cover your feet.

3. Remove your feet and gently pat it dry.

4. Apply a thick moisturizer to the affected area.

5. Apply petroleum jelly to lock in moisturizer and put on socks to lock in moisture.
2. Banana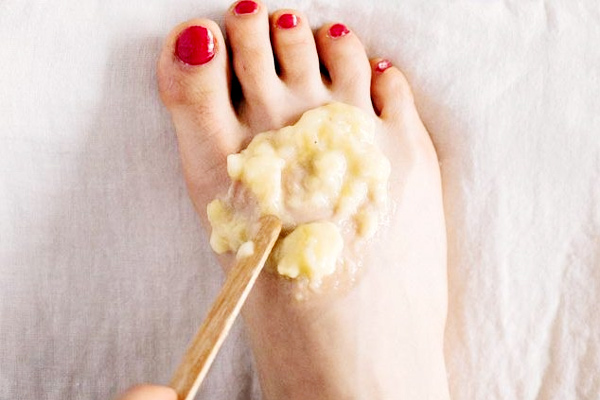 (Image source from: WomensOK.com)

Banana, rich in potassium and moisture, helps to maintain the skin elasticity and keep it hydrated. It makes your skin soft and supple.

How to Apply Banana to Cracked Feet?  

1. Make a paste of 2 ripe bananas.

2. Now gently rub the paste all over your feet.

3. Leave it on for 20 minutes and rinse your feet with clean water.
3. Honey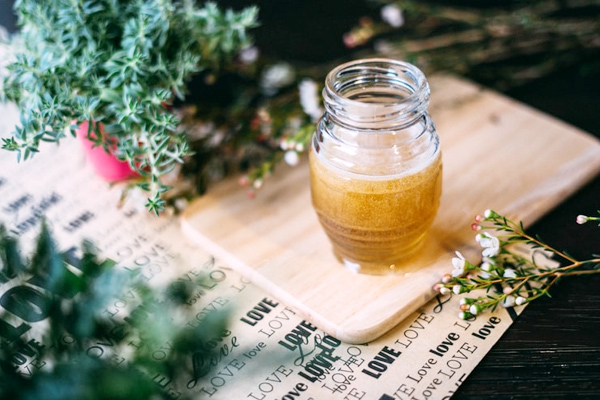 Honey is completely natural and can be applied onto your skin directly. Honey is competent to draw water from inner tissues to the outer layers of the skin further helping the outer skin heal.

How to Apply Honey to Cracked Feet?

1. Take a tub of warm water and add honey to it.

2. Soak your feet in the warm water for up to 20 minutes.

3. Use can a pumice stone to exfoliate your skin.

4. Now take out your feet, pat it dry, and apply moisturizer.
4. Coconut Oil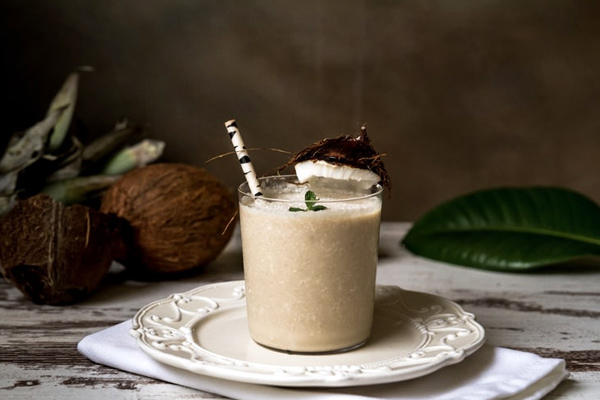 Coconut oil contains a rich source of retaining moisture and is often recommended for dry skin.

How to Use Coconut Oil for Cracked Heels?   

After soaking your feet in lukewarm water, use a coconut oil especially if you are prone to infections or bleeding.
5. Liquid Bandage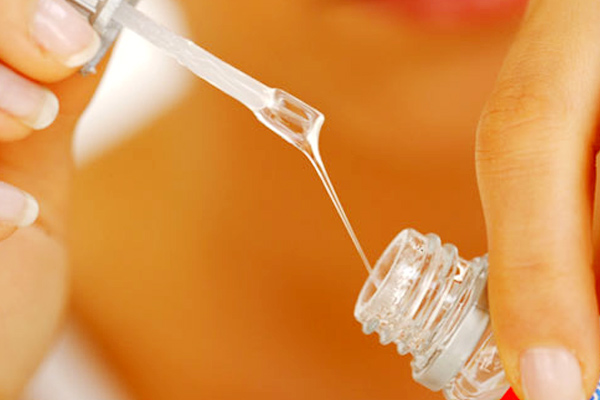 (Image source from: WebMD)

The liquid bandage helps prevent your feet from further cracking and infections. If you have bleeding cracked heels, the liquid bandage is a good option.

How to Use Liquid Bandage for Cracked Heels?

Apply liquid bandage to clean, dry skin.

By Sowmya Sangam