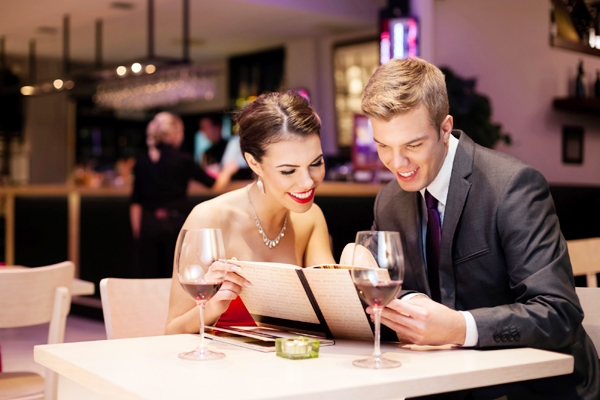 (Image source from: Tips to plan a perfect Valentine date})
February 14 is near and the love is everywhere is the air. Valentine day is a favorite romantic occasion to impress your loved one. If you found difficult to impress your soul mate, here are some tips that will help you to arrange a perfect Valentine date.
•A hand written letter will impress your partner, because in this Facebook and Twitter time, s/he may not expect such kind of a thing. So, writing a love letter will definitely work.
•A special getaway together may pleasantly surprise your soul mate. Arrange a candle light dinner and ask her for lunch.
•Red roses always work,  give her  dozens of red roses and attach a note with every stem, write your wishes that you always want to do with her.
•The most romantic way to spend Valentine day together is to go out for a picnic to the nearby park.  You are lucky, if you have a pleasant weather.
•If your partner listens radio or FM, then, dedicate a romantic song for your special one on her/his favorite radio station.
•Pamper your  partner with pleasant Valentine gifts, if you enjoy the valentine crowd, then go together for shopping malls and other places.
•Impress your soul mate with a nice day. Buy something sexy to wear on your Valentine date.
•If your partner is fond of eating, then cook a tasty dish with your hands  for him/her to make your valentine day special.
•If you both are so busy, then,  book a romantic movie ticket in advance and go together. You can also watch the movie together at home.
•If you want to do something crazy on this valentine day, stand outside her window and serenade her with a ballad.
•You can do  an ultimate romantic thing,  just buy a ring and propose her. It will be something surprising for your special someone.
Nandini