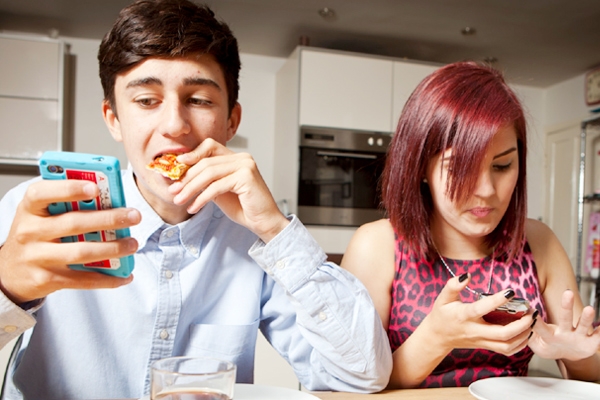 According to researchers, kids are extremely unhappy with techie parents who are unable to keep electronic gadgets off even during dinner time. A study was conducted on the families and the dynamics of technology. It relevealed that kids are not happy with parents who keep on texting while driving or even eating. So those who indulge in over-doing in social media, beaware! Your kids are not just watching, they are unhappy with your habits!
It was also noted that similar kind of hurdels were felt in the past as parents developed inclination towards new technologies like telivision, radio and video games. However, evolution in technology is rapid in past decades. Moreover, internet world created a huge gap between core relations like parents and children.
According to authors, "This challenge is exacerbated by the fact that parents themselves may be struggling to set and abide by the rules they set for themselves for technology use."
The study says that technology has penetrated so much in the lives of children that it has become highly challenging for parents to establish and enforce rules. Common and main concern among both parents and kids was difficulty in drawing attention from technology.
The study was carried out by researchers belonging to the University of Michigan and the University of Washington, who conducted a survey. A total of 249 US parent-child pair participated in the survey.
Sumana