8 Simple Ways to Maintain a Long-Distance Relationship with Your Best Friend
June 11, 2019 13:12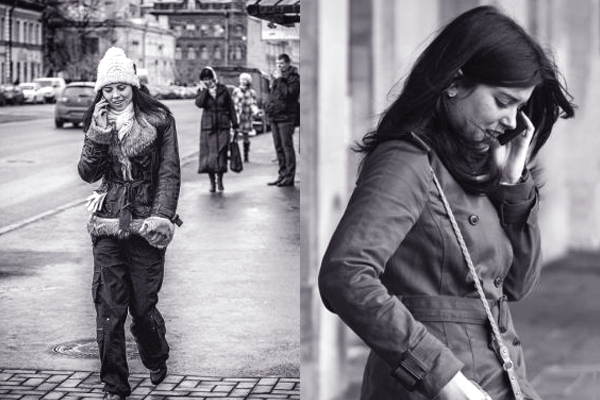 (Image source from: HuffPost)
Surviving thousands of miles away from your best friend is an irksome feeling ever. Missing the shoulder to lean on when you are low or running to your best friend to share something that you just heard is terrible.
Here are a few ideas that may help alleviate the pain and make the distance feel a little more tolerable:
Keep Sending Photo Messages
It is good to put that Snapchat and selfie obsession to good use. If your phone's gallery is not filled with your best friend making some of the evil-looking faces, in that case, well, the two of you aren't trying hard enough. In addition, Snapchat was all invented so you could make your best friend laugh from thousands of miles away.
Video Chat Often   
Sometimes the video chats between best friends would be just staring at the screen, making funny faces and snapping pictures. Other times it turns into a gossip fest. Set aside a big chunk of time every so often and just virtually lounge together.
Stay Connected Through Little Things   
For instance, pick a movie, watch it at the same time and message each other your thoughts throughout the entire picture. It will feel as if your best friend is right by your side annoyingly asking you all the spoiler questions that you clearly have no hint of yourself.
Keep Them up to Date   
New job offers or new love interests - those types of things will appear in any conversation you have with your best friend. But have a conversation about the not so game-changing things, as well, something that you witnessed interesting that day at work. Knowing the more random things about one another's days will help you feel like no one in the whole world knows your best friend better than you.
Reminisce About the Good Old Times   
Cast your mind back to the experiences that brought you together initially. If you've got old photographs lying around or stuffed in a box somewhere, take them out to send to one another.
Their Family Is Your Family   
Cozying up to your best friend's family and making sure to connect with them every once in a while will only solidify the obvious: YOU ARE ALL FAMILY.
If it reaches the point where her mother feels comfy enough putting questions to your life choices just as your own mom would, you know you're at the high point of the best friend-scale and you're in this relationship for the long haul.
Pick up the Phone Even If You Are Tied up   
Even if you're busy at work, taking the time to answer a call from your BFF just to tell them you can't chat is more satisfying than ignoring the call completely. Even on the busiest of days, everyone has at least three minutes to spare.
Physical Letters Are Ideal   
In an era of technology that has basically taken over every second of every day of our lives, take the time to hand-make something for your best friend. Send them a written letter or a postcard so she can add it to her collection of best friend mementos. In addition, nothing says "I care about you" like a hand-made anything.
By Sowmya Sangam