Rangabali Movie Review, Rating, Story, Cast and Crew
Rating:

Director:

Pawan Basamsetti

Cast:

Naga Shaurya, Yukti Thareja, Satya, Brahmaji

Banner:

SLV Cinemas

Producer:

Sudhakar Cherukuri

Music:

Pawan C H

Release Dt :

Jul, 07 2023
Story
After a series of debacles, Naga Shaurya came out with a commercial film, 'Rangabali' in Pawan Basametti's direction. Naga Shaurya and the team were overconfident about the film and grabbed much-wanted attention through their statements. Let us take a look at the review of whether the film is worth the hungama made by the Rangabali team.
Story: Naga Shaurya alias 'Show' hails from Rajavaram with daredevil nature and over-attached to the village. Shaurya's father Vishwam (Goaparaju Ramana) runs a medical shop at Rangabali Centre. He plans to send him out of the village forcefully. Shaurya joins a medical course and falls in love with Sahaja (Yukti Thareja). Sahaja's father (Murali Sharma) opposes his marriage because of the Rangabali centre. How is Rangabali Centre related to Shaurya's love story and who is Ranga Reddy, how he was killed and the interconnection between is the story plot.
Analysis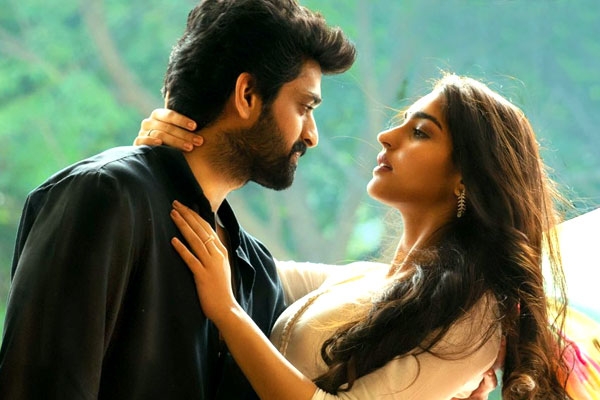 Rangabali is a pretty old story. The film clearly depends on direction and writing. Debut director Pawan failed to engage the audience. Director has taken many liberations and this turned out to be a big problem. Starting from Hero's introduction to Ranga Reddy's murder plot is a completely created artificial build-up. The fight scene at Ganesh Statue is just exposure for Naga Shaurya's muscles.
The first half is okay with Shaurya- Sathya comedy with some adult jokes and alcohol scenes. The love track between hero-heroin is boring. Starting from the pre-interval block everything revolves around Rangabali and Rangabali centres name change. The second half is flat and is a complete test for the audience.
Performance
Naga Shaurya with his great physic and stylish costumes, looked apt for Show's character. He is muscular and usual as a lover-boy. Sathya (Agadham) is a complete add-on for the Rangabali. Satya's mannerism with his style of fun is hilarious. Yukti Thareja is graceful and okay. Sarath Babu as Ranga Reddy has been restricted with screen time and failed to create an impact. Murali Sharma was also okay.
Final Word
Rangabali is one more disappointment from Naga Shaurya and the pale second half makes the film fall flat.
Stills from this movie
Videos & Trailers