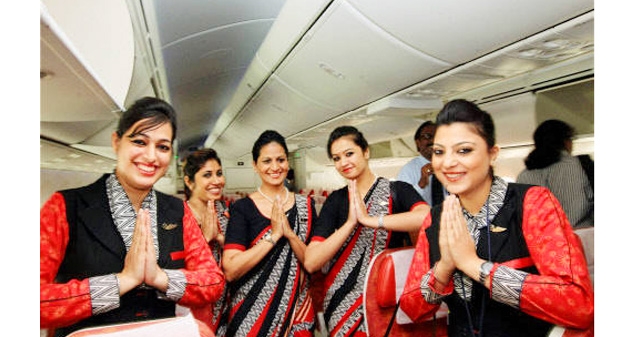 (Image source from: 400 Air India air hostesses absconding})
What could be a more ratting sign of the fledgling glory of India's oldest airline — Air India (AI) than the startling report that declares 400 air hostesses as 'absconding'.
The Maharaja has disclosed that nearly 400 hostesses, who had opted for a two-year leave without pay, did not return to work, even after the leaves got over.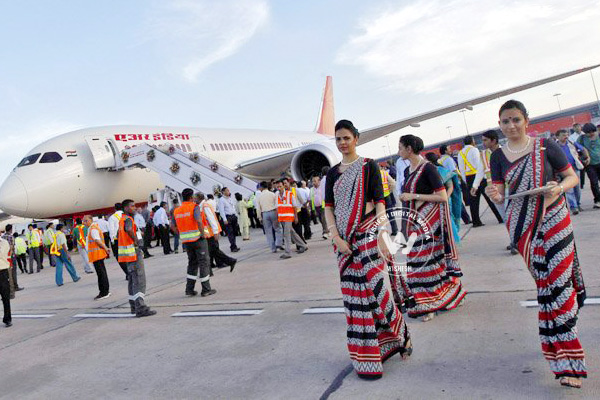 Considering it as a breach of their employment policy, AI has labeled them as absconders and has declared to terminate service of all who fail to offer a plausible reason for their long absence from work.
What's more shocking that of the 400 absconding air hostesses, 300 are from Delhi alone.
The air hostesses must have allegedly "moved on" during the time when the airline was plagued by uncertainty and inflow of salary was irregular, revealed an insider. However, those who got recruited elsewhere should have resigned from AI before taking up a job. The officials, however, have little information on the absconding hostesses.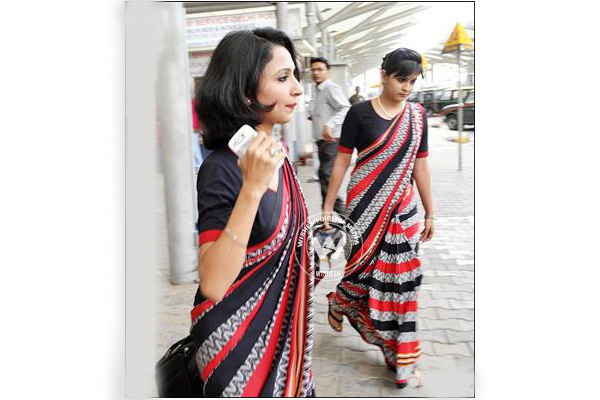 "The probe of the first tranche of 44 absconders will soon be over and we may sack many of them," said a senior official.
The government's contentious decision to purchase 111 new planes worth over Rs. 50,000 crore further pushed the airline into deeper debts, resulting in insufficiency of funds in AI.
"Salary payments remain uncertain and the airline's survival looks bleak. In this atmosphere, a number of people are eying jobs elsewhere," said a senior employee.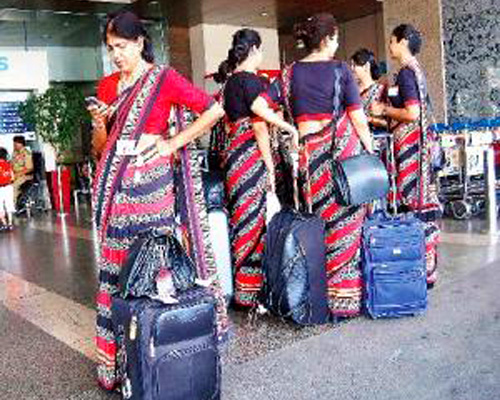 The airline discovered that 400 air hostesses were absconding after it carried on a widespread medical test for its cabin crew from January to March.
"Almost 40% of the 3,200 cabin crew was found to be unfit, with 557 of them being 'morbidly obese'. These personnel face the risk of being put on ground duties unless they get back in shape within a deadline of six months. The second round of tests is going to begin now for those who gave the medicals in January. A majority of the air hostesses found really overweight are from erstwhile AI," said the official.
The management and aviation ministry are now considering to slash he age limit of AI air hostesses. Normally, the retirement age of AI employees is 58 years. However, concerned with the growing unfitness among its flying members, the administration has decided to recruit a younger flying team now.
Image: Mumbai Mirror, Times of India
AW: Suchorita Dutta