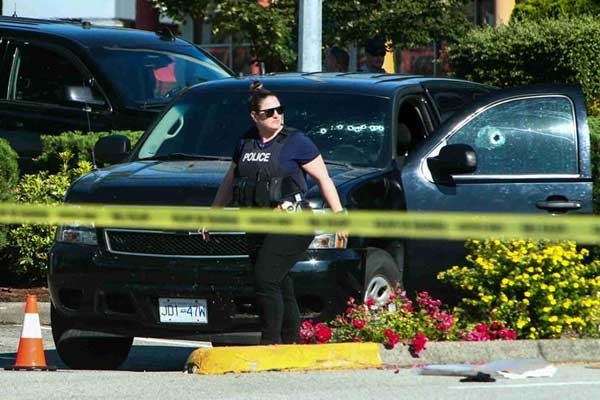 (Image source from: tribuneindia.com)
A gunman roamed on the streets for hours through a sleeping Vancouver suburb and he shot four people during the early hours of Monday. He opened fire at a casino which was a centre for the homeless and others. He was killed by the cops after they rushed to the spot. The gunman rushed to a bedroom community in the wee hours and the firing continued until evening. He targeted the homeless people and some of them got badly injured. Three people got killed after the incident. The first incident took place at 3 AM and then at 5 AM and 5:45 AM. The other locations happened to be at a bus stop and at a highway.
The cops alerted the residents at 6:20 AM and asked them not to come out. The gunman was shot after which the people were informed. Sgt David Lee, a spokesperson for the homicide investigators told the reporters that it was not clear why the gunman has chosen to kill the homeless people. An emergency response team from the Royal Canadian Mounted Police confronted the gunman from a highway bypass and he had a gunshot in his leg. The officers traced him and shot him on spot. The gunman was identified as Jordan Daniel Goggin and he is aged 28. The investigation behind the incident is currently going on.
By Siva Kumar