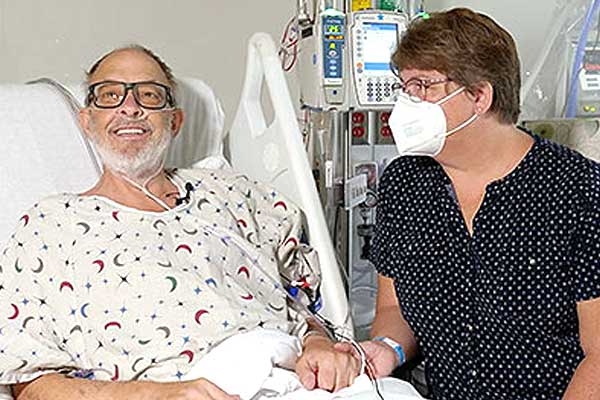 (Image source from: Medschool.umaryland.edu)
A person based in USA is the second to receive a transplanted heart from a pig. This was an experimental surgery and the man passed away after 40 days after the surgery was successful. The man was identifed as Lawrence Faucette and is aged 58 years. He passed away due to the heart failure. Lawrence received a genetically modified pig heart on September 20th. As per the reports from the University of Maryland School of Medicine, his heart was quite healthy for the first one month. It showed several signs of rejection. Lawrence passed away six weeks after the surgery was conducted.
'Mr. Faucette had made significant progress after his surgery, engaging in physical therapy, spending time with family members, and playing cards with his wife, Ann. In recent days, his heart began to show initial signs of rejection --the most significant challenge with traditional transplants involving human organs as well. Despite the medical team's greatest efforts, Mr. Faucette ultimately succumbed on October 30,'' told the official statement of the hospital authorities. Lawrence worked as a Navy officer and was a retired lab technician at the National Institutes of Health.