Baap ka Baap: Comedy Show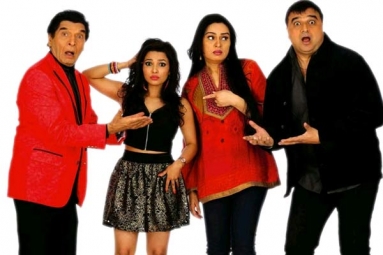 About this Event
Baap ka Baap: Comedy Show
Baap ka Baap: Comedy Show held at Berkmar H.S. Auditorium Lilburn.
The play is laced with comedy, but showcases an important social issue. After the death of his wife, Jawan (Paintal ji ) raises his son Bacha (Naveen Bawa), single-handedly and in the process, sacrifices his own need for love and companionship. He constantly tells 40-year-old Bacha that he must find a good woman, settle down and have kids. One day, Bacha finally meets Mithai (Padmini Kolhapure), a widow and love blooms between the two. Meanwhile, Jawan comes across Namkeen (Chitrashi Raawat), a young NRI girl, and with her entry, there is a twist in the plot.
As mentioned before, along with other moral and ethical issues, Baap Ka Baaphighlights the social taboo widow remarriage and tackles it in a light-hearted manner. Many a times, Mithai, who is shown to be an independent, beautiful and successful entrepreneur, comes across as vulnerable, when she talks about the tribulations of living life as a widow in this society. Some of you might find her self-pity a tad bit unnecessary, but Kolhapure manages not to go completely in the damsel-in-distress mode.
Raawat attempts the difficult character of a young, silly teen, which can easily go wrong if performed OTT, while Bawa mouths some funny one-lines, that will make you smile. But in this foursome, it is Paintal ji who astonishes the audience with his energy on stage and it's heartening to watch him shake a leg, something you don't get to see too often! The pre-recorded songs have been sung by the actors themselves (nice touch). The title track is catchy, and some dance sequences like the jugalbandi are thoroughly enjoyable.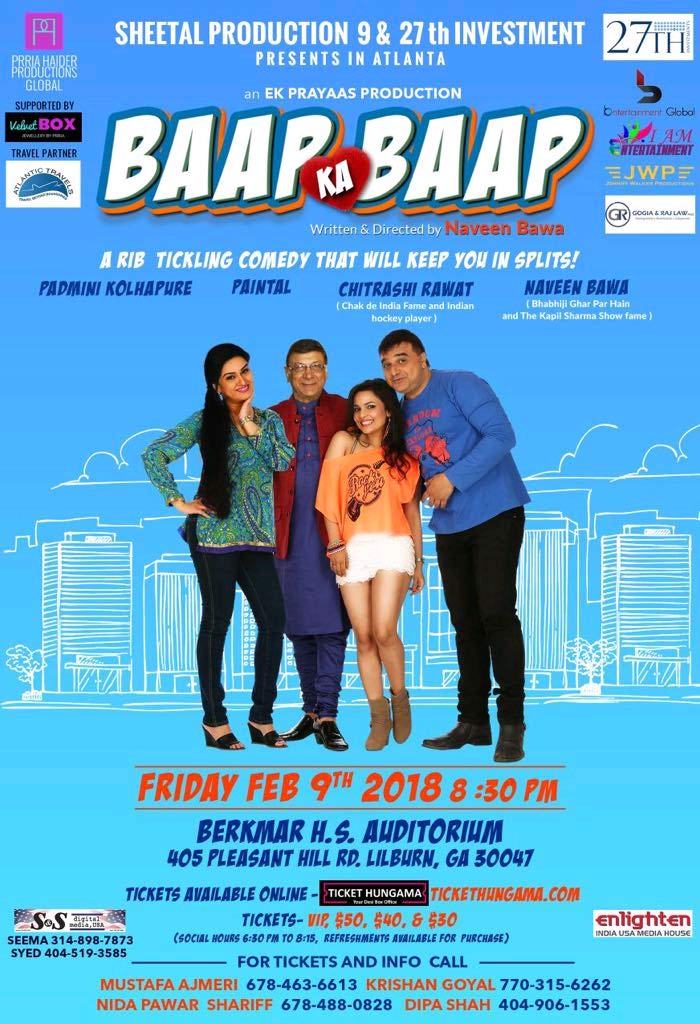 EVENT TITLE & ADDRESS
STARTS FROM