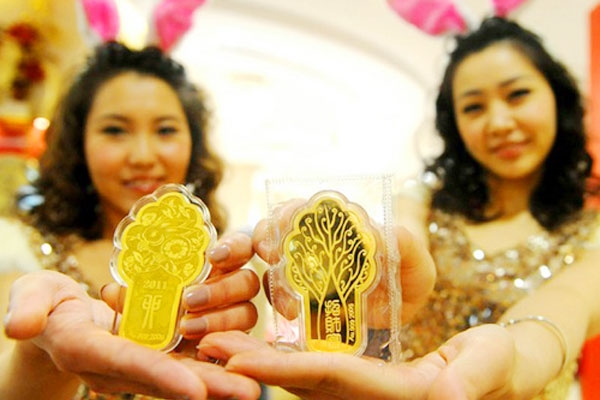 China was the largest gold market in the world for the first time in 2013, according to a report.
The report released by the London-based World Gold Council (WGC) Tuesday said the demand for gold in China set a remarkable new record of 1,066 tonnes, a rise of 32 percent year-on-year, reported Xinhua.
The consumer-driving demand of gold was largely attributed to the sharp fall in the gold price in the second quarter, it added.
Globally, the demand in 2013 declined 15 percent to 3,756.1 tonnes compared to 2012, while jewellery demand saw the largest volume increase since 1997 to full year demand of 2,209 tonnes, up 17 percent year-on-year.
The US tops the official gold holdings among countries with 8,133.5 tonnes, while China ranked 6th with 1,054.1 tonnes.
"We still see China in a long-term growth path and it will definitely make a major contribution to the market this year and more than likely could still be the largest gold market in the world by the end of the year," said Marcus Grubb, manager for Investment at the World Gold Council.
Based in London, the WGC is the market development organization for the gold industry.