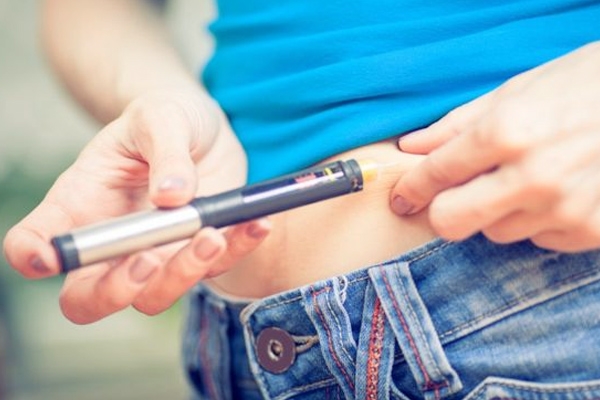 (Image source from: BBC.com)
Type-2 diabetes, a chronic condition that affects the way the blood processes blood sugar (glucose), is expected to increase by more than a fifth, from 406 million in 2018 to 511 million in 2030 globally.
India along with China and the United States will share more than half of these diabetes cases, according to researchers led by one of the India-origin.
The researchers asserted that there is a need to improve access for the life-saving insulin.
The study, published in The Lancet Diabetes and Endocrinology journal, showed that China (130 million) followed by India (98 million), and the U.S. (32 million) will make up over half of the Type-2 diabetics by 2030.
As a consequence, the amount of insulin required to effectively treat Type-2 diabetes will rise by more than 20 percent worldwide over the following 12 years.
Related content: 60% Women in India Depend on Pills for Abortion
Compared to underway levels of insulin access, if universal global access was achieved (with a treatment target of HbA1c - measure of blood glucose) seven percent or lower, the number of people with Type-2 diabetes globally using insulin in 2030 would double from about 38 million (7.4 percent of all people with Type-2 diabetes) to 79 million (15.5 percent), the researchers said. 
"Despite the UN's commitment to treat non-communicable diseases and ensure universal access to drugs for diabetes, across much of the world insulin is scarce and unnecessarily difficult for patients to access," said lead author Sanjay Basu from Stanford University, U.S.
"The number of adults with Type-2 diabetes is expected to rise over the next 12 years due to aging, urbanization, and associated changes in diet and physical activity. 
"Unless governments begin initiatives to make insulin available and affordable, then its use is always going to be far from optimal," Basu said. 
For the study, the team used information from the International Diabetes Federation and 14 cohort studies and estimated the concern of Type-2 diabetes in 221 countries and territories amid 2018 and 2030. 
Insulin is absolutely necessary for all people with Type-1 diabetes and some people with Type-2 diabetes to lessen the possibility of complications such as blindness, amputation, stroke, and kidney failure.
As global rates of Type-2 diabetes rise and people live longer (which will increase insulin requirements), the thorough picture of global insulin need is required because insulin treatment is expensive and the international insulin market is currently dominated by solely three leading manufacturers, the researchers stated.
-Sowmya Sangam