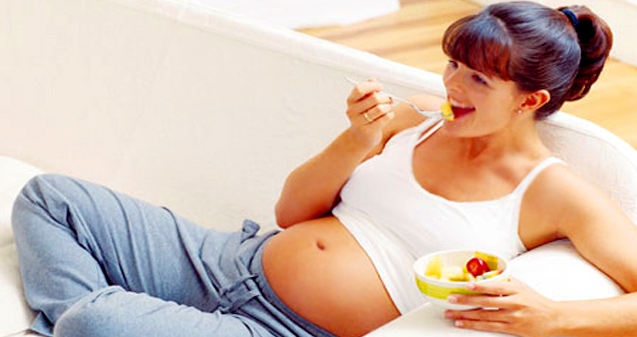 A researcher has found that meal timing can help women suffering from Polycystic Ovarian Syndrome (PCOS) - impairs fertility by impacting menstruation, ovulation, hormones - manage their glucose and insulin levels to improve overall fertility. Women with the disorder are typically "insulin resistant" -- their bodies produce an overabundance of insulin to deliver glucose from the blood into the muscles.
The excess makes its way to the ovaries, where it stimulates the production of testosterone, thereby impairing fertility.
The goal of Daniela Jakubowicz of Tel Aviv University's Sackler Faculty of Medicine and the Diabetes Unit at Wolfson Medical Center, maintenance meal plan, based on the body's 24 hour metabolic cycle, is not weight loss but insulin management.
Women suffering with PCOS who increased their calorie intake at breakfast, including high protein and carbohydrate content, and reduced their calorie intake through the rest of the day, saw a reduction in insulin resistance.
Jakubowicz observed that this led to lower levels of testosterone and dramatic increase in the ovulation frequency - measures having a direct impact on fertility.
Many of the treatment options for PCOS are exclusively for obese women, Prof. Jakubowicz explains. Doctors often suggest weight loss to manage insulin levels, or prescribe medications that are used to improve the insulin levels of overweight patients. But many women who suffer from PCOS maintain a normal weight -- and they are looking for ways to improve their chances of conceiving and giving birth to a healthy baby.
Source: IDIVA