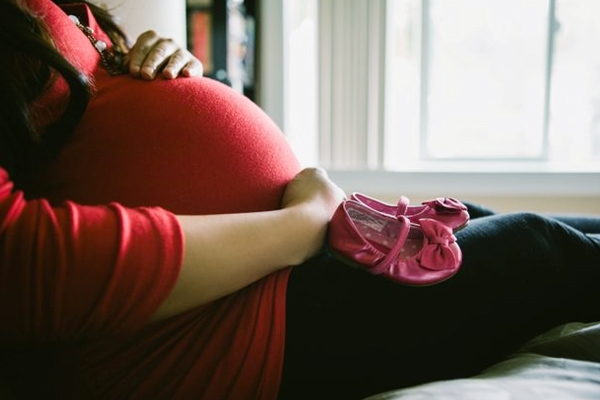 (Image source from: www.usnews.com)
Breast cancer, cancer that forms in the cells of the breasts, is the most prevalent cancer among Indian women and the health experts say it cannot deter motherhood if intervention occurs at the right point.
According to experts, pregnancy is possible for women survivors of breast cancer - it does not increase the possibility of recurrence and neither does it cause any harm to the baby.
"Yes, pregnancy is possible for breast cancer patients. Currently, there is no reason or evidence to believe that becoming pregnant after treatment for breast cancer can cause any risk to the mother or the baby," Upasna Saxena, Consultant (Radiation Oncology), at Mumbai's HCG Cancer Centre, told IANS.
"It is possible for women to continue with their pregnancy even while diagnosed with breast cancer and take treatments tailored to the stage of their pregnancy concurrently. They can go on to deliver healthy babies," added Kanchan Kaur, Associate Director, Cancer Institute at Medanta in Gurugram.
However, for some even "natural pregnancy is possible," Kaur stated.
According to a report from the Indian Council of Medical Research (ICMR), India had 14 lakh cancer patients in 2016 and this number is expected to increase.
Read: Avoid Smoking to Ward off Stroke Risks During Menopause: Study
"Breast cancer is currently the most common cancer among Indian women, both in terms of incidence as well as mortality, with proportional prevalence in younger age-groups being higher than the global average.
"The age-standardized rate is approximately 25.8 per one lakh women and is expected to rise to 35 per one lakh women in 2026," the report stated.
Pregnancy after breast cancer does not increase a woman's risk of a relapse.
According to the American Cancer Society, surgery for breast cancer is generally safe in pregnancy while chemotherapy appears to be safe for the baby only if given in the second or third trimester of gestation, not in the first trimester.
Some other breast cancer treatments, such as targeted therapy, hormone therapy, and radiation therapy, are more probable to harm the baby and are usually avoided during pregnancy.
"The risk could be the need for cesarean section, premature baby and low birth weight baby (vis-a-vis women with no history of breast cancer treatment)," Saxena said.
"There is, by no means, any increase in the chances of birth defects or deformities in the baby or increased risk of cancer in the baby (unless it is cancer due to genetic a mutation which can be transmitted to the baby).
"There may be difficulty in breastfeeding post surgery and radiation, but it is still possible with probable lower milk production on the treated side," Saxena explained.
However, it would be recommended to wait for two years post-treatment to check for an early recurrence.
Kaur suggested that young women diagnosed with breast cancer need to be made conscious of the methods to preserve fertility prior to starting treatment.
"Their ova (eggs) can be harvested (as is done for patients undergoing IVF) and preserved for future implantation either in the treated patient or a surrogate," she explained.
-Sowmya Sangam