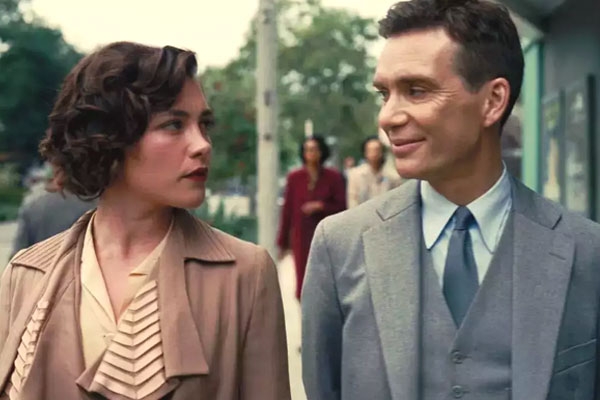 (Image source from: Timesofindia.indiatimes.com)
Information Broadcasting Minister Anurag Thakur has asked for an explanation from the Central Board Of Film Certification (CBFC) for allowing the Oppenheimer movie scene.
A scene was projected in Oppenheimer, where a woman recited a shloka from Bhagavad Gita while having sexual intercourse. Uday, the information commissioner has released a press note stating that 'Save Culture Save India Foundation' and questioned how CBFC has allowed a film for release with such a scene.
CBFC has released the film with a U/A rating, where Universal Pictures has cut down a few of the scenes to reduce the length. While in the USA the film is rated R-Restricted, that is the audience should be above 17 years.
Oppenheimer is a film by Christopher Nolan, a biopic of Robert Oppenheimer, the mastermind behind the first atomic bomb. The film with mixed reviews running with good numbers and the film ticket has turned out as the costliest ticket in the country, costing Rs 2,450.