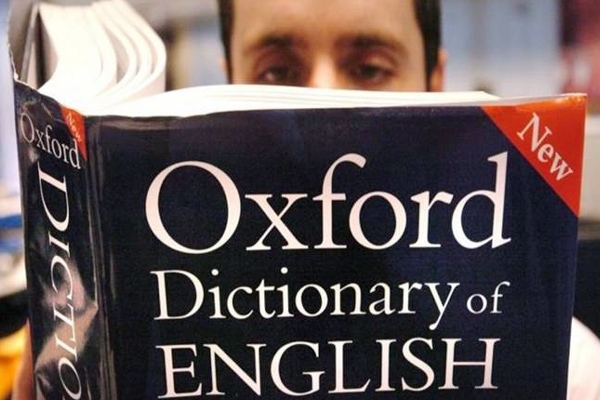 (Image source from: Financialexpress.com)
A list of 70 Indian-origin words has found their way into mainstream English dictionary, which was unveiled by the British Council at the launch of its '70 Years in India' celebrations in the city.
All the words already feature in the Oxford English Dictionary (OED) were finalized after conferring with language experts from the Oxford University Press.
While about 900 words of Indian-origin are part of the OED, these 70 words emphasize the influence India has had on the English language.
"From Cashmere and pyjamas to bangles, shampoo, and jungle, many words have influenced people around the world. We thank the people of India who have contributed to the language for over 400 years," said Alan Gemmell, Director, British Council India.
Atoll, avatar, bandana, bangle, bhelpuri, blighty, bungalow, calico, cashmere, catamaran, cheetah, cheroot, chintz, chit, choky, churidar, chutney, coir, cot, cowrie, cummerbund, cushy, curry, dal, dinghy, dharma, doolally, dungarees, godown, gymkhana, gunny, guru, jodhpurs, jungle, jute, karma, kedgeree, khaki, lacquer, langur, lilac, loot, mandarin, mantra, mogul, mongoose, mulligatawny, myna, nirvana, palanquin, pashmina, patchouli, polo, pukka, punch, pundit, purdah, pyjamas, raita, roti, shawl, shampoo, swami, tank, teak, tiffin, thug, veranda, yaar, and yoga are the 70 words that were selected from 120 words shortlisted from over 900 words of Indian origin in the OED.
Related content: Number of Indian Students in U.S. Rises for Fifth Consecutive Year
As part of the celebrations, an exhibition will be held at Chhatrapati Shivaji Maharaj Vastu Sangrahalaya and a music week will be organized. "We will also be providing scholarships to 70 women this year for studies in the UK across the fields of Mathematics, Science, Engineering, and Technology. Last year, we spent Rs 18 crore to provide scholarships to 104 Indian women," added Gemmel.
This year marks 70 years of the British Council's presence in India. The organization serves as the cultural relations body for the United Kingdom.
-Sowmya Sangam