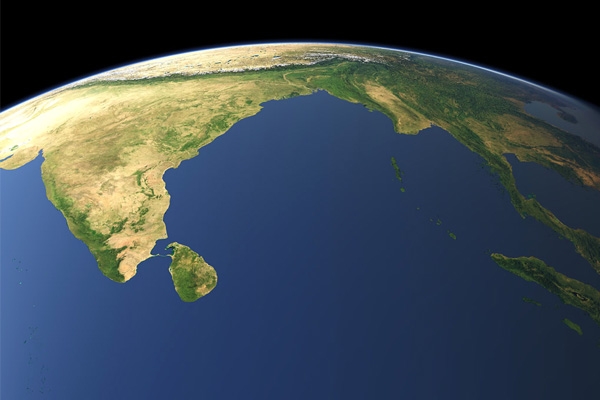 (Image source from: Missing MH 370 wreckage spotted in Bay of Bengal)
The missing Malaysian Airlines plane MH 370, which went disappearing with 239 people on board has remained deep sorrows for many across the world. The plane was believed to be crashed in South China Sea, but no one had traced anything so far despite of huge search operations.
An aviation technology expert, Andre Milne, who has been investigating the suspicious case independently since the disappearance of the flight, reportedly spotted the debris of the Boeing 777-200ER in the ocean between Malaysia and India, according to the reports of The Mirror.
He urged that the wreckage in the Bay of Bengal must be probed and also said that the project would cost £1.3 million to find. According to the report, in a video appeal he said, "This area is not being searched. I need your help in order to verify one way or another whether this is in fact MH370,"
The Beijing bound train taken off from Kuala Lumpur, and lost the radar connection. The Malaysia, Australia, India, US and other countries have been searching for debris. However, we cannot confirm the claims of Milne till official announcement by international aviation body and Malaysia government.
-Kannamsai