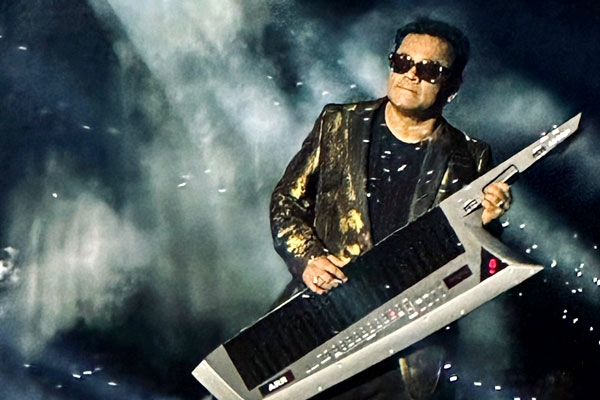 (Image source from: Twitter.com/theworldof_A)
AR Rahman's recent concert Marakkum Nenjam, which was held on East Coast Road, Chennai, landed in controversy after the concert was overcrowded. Many fans were even unable to enter the concert area, while many female fans were molested in the crowd. Fans called it a badly organized show and also blamed the organisers for overselling the tickets.
The Oscar-winning director AR Rahman has responded to the issue. He came forward with a reply to this on Twitter. He wrote, "Dearest Chennai Makkale, those of you who purchased tickets and weren't able to enter owing to unfortunate circumstances, please do share a copy of your ticket purchase to This email address is being protected from spambots. You need JavaScript enabled to view it. along with your grievances. Our team will respond ASAP."
Dearest Chennai Makkale, those of you who purchased tickets and weren't able to enter owing to unfortunate circumstances, please do share a copy of your ticket purchase to This email address is being protected from spambots. You need JavaScript enabled to view it. along with your grievances. Our team will respond asap@BToSproductions @actcevents

— A.R.Rahman (@arrahman) September 11, 2023
Rahman also has a painful note on his Instagram about people calling him a Goat. He wrote, "Some people call me G.O.A.T …………let me be the sacrificial goat this time for all of us to wake up ..let Chennai's live art flourish with a world-class infrastructure, increase in tourism, efficient crowd management, traffic management, refining audiences to follow rules ..creating a safe and surreal experience for children and women ..Triggering a cultural renaissance at Chennai celebrating our deserving, illuminated local and international talent!".
 

 

 

View this post on Instagram
AR Rahman interacted with Hindu and explained the situation. He said that organisers had arranged for 46,000 chairs in the venue and some sections of the audience sat on one side, where they didn't move to the other side. Police by seeing it assumed that's the venue is full and closed the gates, where the ruckus and stampede happened.