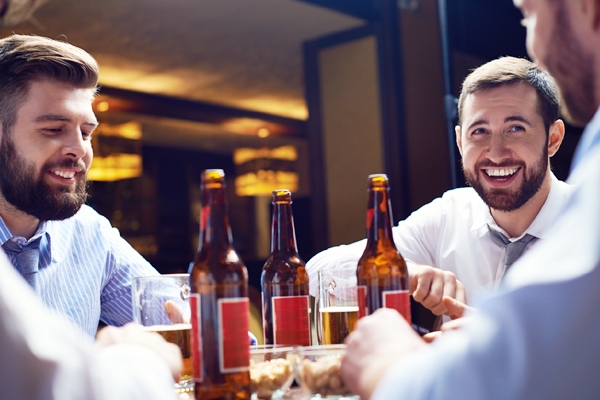 Most men awaits a bachelor party! They always look to be a part of bachelor party, which is a refreshing one during tedious and long drawn wedding functions. So if you are planning to throw one for you or your mates, then here are few best ideas for your bachelor party to make it an ultimate one.
Adventure sports:
Don't let your party include only music and drinks. You should add some adventure sports in your bachelor party plan. Look out for a destination which offers you to try some thrilling adventure sports like, sky-diving or skiing and bungee jumping.
Hunt:
It will be an awesome idea to go for a hunt with your bachelor party mates. Guys who don't usually go hunting will find it a wacky adventure.
Go fishing:
A fishing trip can be prove a great stress buster for you and your mates. There is nothing else more therapeutic than going together for fishing. If you want a quite and peace time with your friends, then fishing is the best option.
Beach party:
Most men never say no for a beach party. You don't need to put much efforts to arrange a beach party for your friends. Just rent a place near some sunny beach and load up barbecue supplies. Don't forget to keep some sports gears like Frisbee, football, bat and ball and few recipes for cocktails.
Take a road trip:
If you are fond of driving, then you must go for a road trip with your mates. Make a list of your favorite destinations and get ready for a fantastic road trip.
Gourmet drinking:
It will be classy and a lot of fun to take off for nearby vineyards or microbreweries. It will give you a chance to enjoy the finer things in life before you take the final plunge.
Nandini