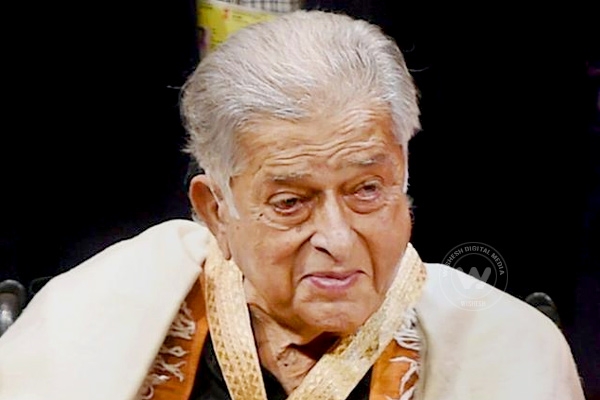 (Image source from: })
At the sixth Jagran Film Festival, legendary actor Shashi Kapoor would be bestowed with the Lifetime Achievement honor. The 77-year-old actor was earlier in 2015 bestowed with the Dadasaheb Phalke Award. He is known best for his tremendous performance in films like 'Satyam Shivam Sundaram', 'Vijeta', 'Trishul', 'Kabhi Kabhie', and 'Kalyug'.
Currently, the Jagran Film Festival is happening at Mumbai, its final destination. On 4 October 2015, the celebration and show case of cinema will conclude. The Film Festival gone through several regions before reaching its final destination to conclude. It traversed from Delhi to Kanpur-Lucknow-Allahabad-Varanasi-Agra-Meerut-Dehradun-Hisar-Ludhiana-Patna-Ranchi-Jamshedpur-Raipur-Indore and Bhopal.
Jagran Film Festival strategic consultant Manoj Srivastava said in a statement, "We are proud and happy that the Lifetime Achievement Award this year is to be presented to Shashi Kapoorji, who has enriched the cinematic medium through his vast and wide range of contribution as an actor and producer and has patronised good cinema."
The actor has "kindly consented to receive this award", added Srivastava.
Dadasaheb Phalke Awardee - Shashi Kapoor
Earlier at a special event organized in Mumbai, Shashi Kapoor was honored with Dadasaheb Phalke Award. Shashi Kapoor, who was weak yet spirited, was brought on to the stage on a wheelchair for him to take the award. As he took away the award, the legendary actor smiled and folded his hands in veneration.
-Sumana