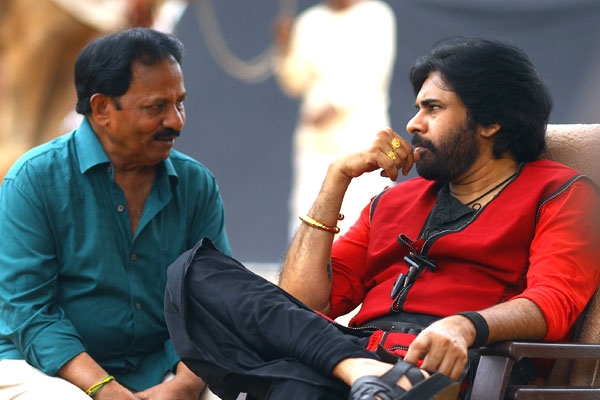 (Image source from: Twitter.com/HHVMFilm)
The most anticipated film of Pawan Kalyan's Hari Hara Veera Mallu is in deep trouble. While other films shoot of Pawan is happening at a brisk speed, Hari Hara Veera Mallu is in a turtle walk. Pawan Kalyan is shooting for Sujeeth's OG and he also informed Harish Shankar to plan for the Ustaad Bhagat Singh's next schedule, which was not in the plans earlier.
HHVM is not in the floor for many months. We even can't recall when the film had an official launch. The latest buzz is that Pawan Kalyan lost interest in the film and he wanted to cut down a few action sequences and songs. Pawan Kalyan himself needs to accommodate 35 days to complete the shooting. But Pawan is not bothered of allotting dates.
On the flipside producer AM Ratnam is drained out of finance and he is paying interest. Sources say that by considering Pawan and AM Ratnam's aspects, director Krish is planning to make the film in two parts. Where with two more weeks of shooting HHVM's first part can be released. Pawan once finished his OG and Ustaad planning to join HHVM, where Krish needs to clarify the same to Pawan Kalyan about releasing the film in two parts.