Jaanu Movie Review, Rating, Story, Cast and Crew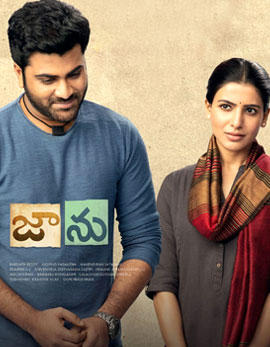 Rating:

Director:

C. Prem Kumar

Cast:

Sharwanand, Samantha Akkineni

Banner:

Sri Venkateswara Creations

Producer:

Dil Raju, Sirish

Music:

Govind Vasantha

Release Dt :

Feb, 07 2020
Story
Jaanu is the story of Ram (Sharwanand) and Jaanu (Samantha Akkineni) who are classmates from child. A magical bonding takes place between the duo but they never express their love towards each other. Destiny makes them travel in different paths and they fail to meet each other. After 17 complete years, Ram and Jaanu meet at a school reunion party. The rest of Jaanu is all about the time they spend and is all about the emotional experiences they share recollecting their memories. Watch Jaanu to know about the complete story.
Analysis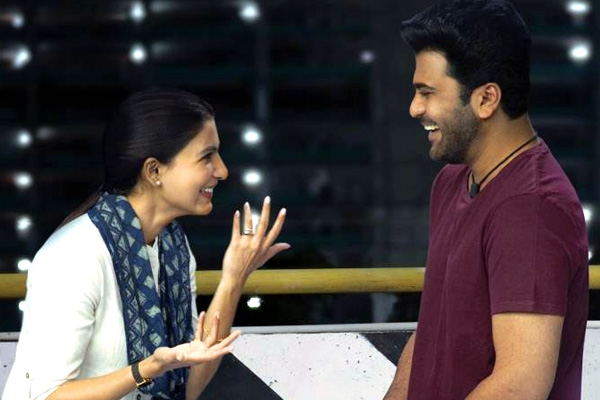 Jaanu starts on a poetic note and is emotionally laced, beautifully presented. Sharwanand, Samantha carry the film forward completely and their performances have been top-notch. The school episodes leave and remind about everyone's memories. The young actors who portrayed Ram and Jaanu did their jobs very well. The songs have been well presented and the background score is an asset for the film. The interval episode is completely emotional and convincing. The first half of Jaanu is decent and will appeal to all the sections.
The second half of Jaanu is quite emotional and slow-paced. It has many beautiful moments and it is the performances by Sharwanand and Samantha that drive the film. The emotional episodes are well presented. The pre-climax and climax episodes make Jaanu a meaningful and memorable experience. The songs are shot and presented well. The second half of Jaanu too lives up the expectations if one ignores the slow pace.
Performance
Sharwanand is a treat to watch and he gets one more challenging role. The actor lives up the expectations in the role and looks apt as Ram. Samantha steals the show with her stellar performance throughout. She dominates the entire scene and she looked outstanding in the emotional episodes. Vennela Kishore, Saranya Pradeep and Thagubothu Ramesh have been decent in their roles. All the other actors delivered out their best for the film.
Jaanu is a beautiful journey of two young and pure souls. The screenplay looks pleasant and the dialogues make the film look emotional. The music and the background score are the other highlights apart from the performances of the film. The cinematography work stands out and the production values are grand. Prem Kumar did a fantastic job and he recreated the magic of the original with Jaanu.
Final Word
Jaanu is an emotional drama laced with love and heart-touching drama. Sharwanand and Samantha's stellar performances take Jaanu to the next level.
Stills from this movie
Videos & Trailers