Samajavaragamana Movie Review, Rating, Story, Cast and Crew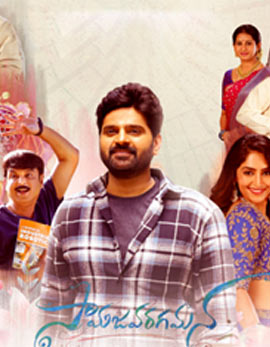 Rating:

Director:

Ram Abbaraju

Cast:

Sree Vishnu, Reba Monica John

Banner:

AK Entertainments, Hasya Movies

Producer:

Razesh Danda, Anil Sunkara

Music:

Gopi Sunder

Release Dt :

Jun, 29 2023
Story
Sree Vishnu is back to theatres with 'Samajavaragamana' in Ram Abbaraju's direction. The film was released in theatres with a positive buzz. Check out how far the film succeeded.
Story :
Bala Subramanyam (Sree Vishnu) aka Balu works at a multiplex theatre in Hyderabad. Uma Maheshwara Rao (Naresh) is Balu's father, who has a desire to complete his Degree to get his father's property. Sarayu (Reba Monica John) enters as a paying guest at Balus' house to help Maheswara Rao to attain his degree and falls for Balu. Balu is usually far from love but reacts to Sarayu's love. The hidden secret of Sarayu's family and how Balu sorted out the issue is the complete story of the film.
Analysis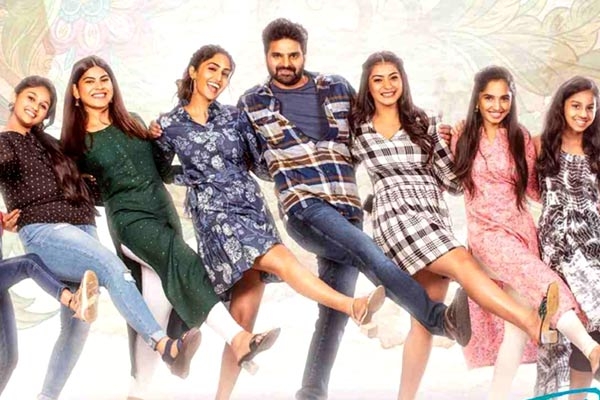 Debutant director Ram Abbaraju tried to pull off the movie well. The first half of the film sets high expectations with huge entertainment and the hidden secrets of the Sarayu. The chemistry between the lead actress worked out very well. Son trying for a father's degree is a fresh concept and we see the mirror reflection of 'Nuvvu Naku Nachav' influence in the film. The stellar performance of the cast is impressive and helped the film. The second half falls flat, yet with Vennela Kishore's role director engages the audience. Over all some stereotype scenes irk at times on screen.
Positives :
Casting
Narration
Negatives :
Music
Second Half
Performance
Sree Vishnu is back in his comfort zone. He has proven his comic abilities at the beginning of his career but later shifted his focus to mass movies, where Sree Vishnu has a bitter experience. This time Sree Vishnu is back to his comfort zone and impressed the audience with entertainment. His timing while delivering punches worked out the most. Reba Monica John made her debut with this film and is impressive as Sarayu. With her super energetic performance, one can easily get connected to her role. Naresh has a lengthy track and his experience helped the film to the core. Vennela Kishore as Kula Sekhar splashed in the second half and bumps out audience from their seats with much-filled entertainment. Srikanth Iyenger is good. The two-hour film is a clean entertainer.
Final Word
Samajavaragamana has impressive comic episodes and the film caters to family crowds and youth.
Stills from this movie
Videos & Trailers