Baby Movie Review, Rating, Story, Cast and Crew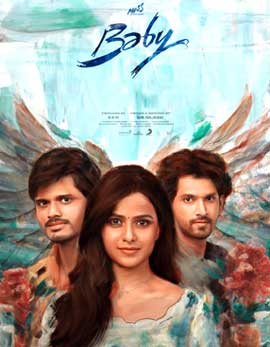 Rating:

Director:

Sai Rajesh Neelam

Cast:

Anand Devarakonda, Vaishnavi Chaitanya, Viraj Ashwin

Banner:

Mass Movie Makers

Producer:

Sreenivasa Kumar Naidu (SKN)

Music:

Vijai Bulganin

Release Dt :

Jul, 14 2023
Story
Anand Deverakonda comes up with a new age love story, Baby this time . Let us take a look at complete review.
Story : Anand (Anand Deverakonda) and Vaishnavi (Vaishnavi Chaitanya) will be in love from school days. Anand after tenth failure will become an auto driver, where Vaishnavi will move on with her studies and join engineering. Viraj Ashwin fall for Vaishnavi and starts impressing her by giving expensive gifts, which will lead to a complete makeover of Vaishnavi. After Viraj, how the love story continued between Anand and Vaishanvi and how Anand ruined his love with his insecurity is the story.
Analysis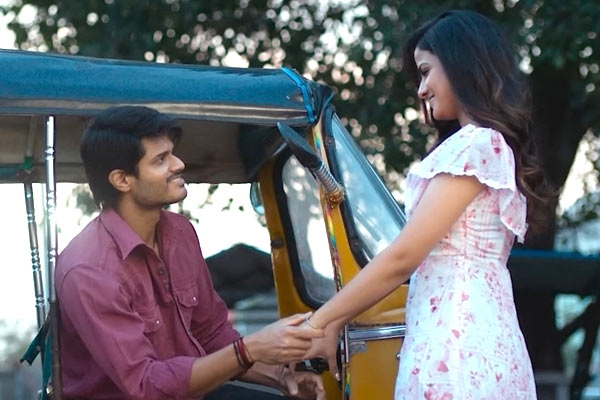 Baby is a new age drama with old concept and a lengthy run time. Baby might impress youngsters and might create awareness how a small insecurity between a pair will spoil a healthy relation. The first half was quick but the second half tests patience with the same old trail and flexible mindset of a youngster. Pre-interval portions came out well, which creates hype on the second half.
The director has many flexibilities, but he never crossed a sensible line by over exposing physical relation between the lead pairs. Viraj and Vaishnavi's characters are a bit confusing. Director of the film might have concentrated on Virajs exposure, the role created a mild confusion between love and lust. Anand Deverakonda's role was written beautifully.
Positives :
Anand Deverakonda
Music
Story
Emotional content
Negatives :
Confusing nature of lead actress
Climax
Fussy dialogues
Performance
Anand Deverakonda needs to be appreciated for choosing all sorts of love stories from Dorasani to Baby. In Baby, his performance is a better than his earlier films. Anand connects to the soul of the character. Vaishnavi Chaitanya's performance is pretty impressive and sits in her role comfortably. Viraj Ashwin is okay but gets a meaty role. Songs composed by Vijay Bulganin are an add-on positive for Baby. The background is very effective.
Final Word
Baby is a mixed bag as it is emotional, confusing, hard-hitting and dragged enough. The performances by the lead actors will stand out.
Stills from this movie
Videos & Trailers