Bhagavanth Kesari Movie Review, Rating, Story, Cast and Crew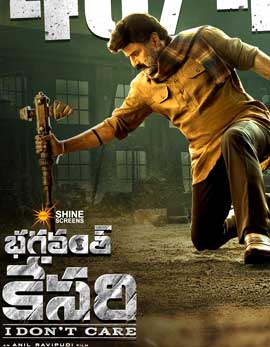 Rating:

Director:

Anil Ravipudi

Cast:

Nandamuri Balakrishna, Kajal Aggarwal, Sreeleela, Arjun Rampal

Banner:

Shine Screens

Producer:

Harish Peddi, Sahu Garapati

Music:

S Thaman

Release Dt :

Oct, 19 2023
Story
Bhagavanth Kesari is the story of Nelakonda Bhagavanth Kesari (Balakrishna) who is a sincere cop and loses his job and gets jailed. With the support of the Jailer (Sarath Kumar), he gets relieved. In an unexpected accident, Jailer passes away and Bhagavanth Kesari takes the responsibility to raise his daughter Vijji (Sree Leela). The rest of Bhagavanth Kesari is all about the challenges he faces through Rahul Sanghvi (Arjun Rampal) and their past conflicts. Watch Bhagavanth Kesari to know about who wins the battle and how Bhagavanth Kesari supports Vijji in joining Indian Army.
Analysis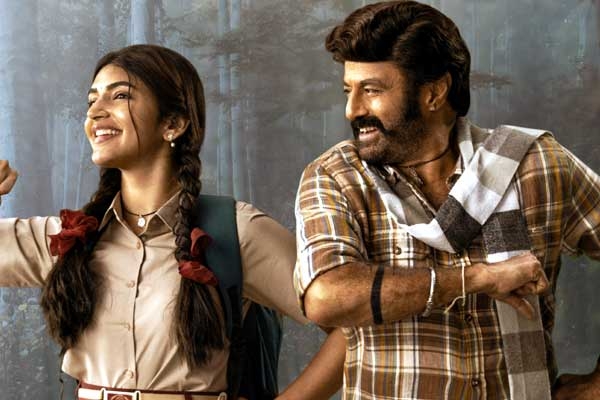 The core strength of Balakrishna is massy stuff and loud content. The major strength of Anil Ravipudi is entertainment. Keeping their strengths aside, the duo worked for Bhagavanth Kesari which is a typical film without any commercial elements. The first half is good and entertaining with a hard hitting interval episode. Both the songs in the first half are shot and presented well. Balakrishna's body language and diction are completely different. Sree Leela gets a challenging role and she did well as Vijji papa. All the other actors were good.
The entire second half is racy with good emotional stuff, action stunts and powerful performances by the lead actors. The second half is packed with stuff that is elevating and emotional. It offers a treat for the family crowds. Balakrishna and Sree Leela excelled in their roles with perfection. Thaman delivers his best with the background score. The climax is a surprise and the film ends on a happy note.
Performance
Balakrishna essays a completely different role and we have never seen the actor in such a subtle role. The actor delivered his best in the role of Bhagavanth Kesari. He was excellent in the emotional episodes. Sree Leela too delivered her best as Vijju in the film. She has kept up enough amount of hard work in the film. Kajal is a surprise and her role was designed with fun. She was good and apt for the role. Arjun Rampal is cold-blooded and he did his best for the role. All the other actors were good.
Bhagavanth Kesari has an interesting plot which also has several layers. The screenplay and the dialogues are the key for Bhagavanth Kesari. The background score by Thaman is good and both the songs are ok. The cinematography work is excellent. The production values are grand. Anil Ravipudi unveiled a different shade of him as a director and a writer with Bhagavanth Kesari.
Final Word
Bhagavanth Kesari is a perfectly blended mass and family entertainer which will do good during the Dasara holiday season.
Stills from this movie
Videos & Trailers