Tiger Nageswara Rao Movie Review, Rating, Story, Cast and Crew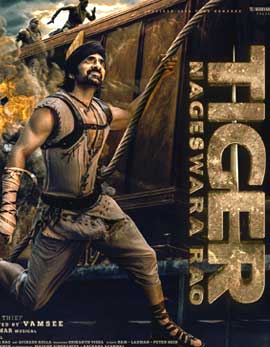 Rating:

Director:

Vamsee

Cast:

Ravi Teja, Anupam Kher, Gayatri Bharadwaj, Nupur Sanon

Banner:

Abhishek Agarwal Arts

Producer:

Abhishek Agarwal

Music:

GV Prakash Kumar

Release Dt :

Oct, 20 2023
Story
Tiger Nageswara Rao is the story of Stuartpuram thief Nageswara Rao and his brutal acts. The film starts off with an episode in Prime Minister's Office. The Office receives a letter from Tiger Nageswara Rao and the investigation starts. Local cop (Murali Sharma) is called up to New Delhi to collect the information of Tiger Nageswara Rao. Then comes IB Officer Raghavendra Rajput (Anupam Kher) who takes up the investigation. The rest of Tiger Nageswara Rao is all about the life story of the thief, his rise, fall and where he ends up. Watch the film to know about the real story and journey of Tiger Nageswara Rao.
Analysis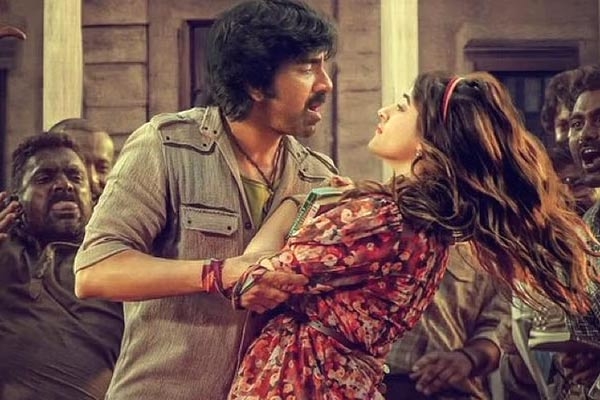 The first half of Tiger Nageswara Rao is packed with commercial elements and it is racy. The action episodes elevates the film. The film starts with Prime Minister's office and it is followed by Godavari Bridge fight. The interval episode is very good. The love story is boring and the rest of the first half if entertaining and engaging.
All eyes would be left on the second half because of the elevations in the first half. The second half is a boring feast and it offers nothing except some high voltage action episodes. The climax is the biggest disappointment of Tiger Nageswara Rao. Ravi Teja and other actors performed well in their assignments. On the whole, the second half of Tiger Nageswara Rao is a huge disappointment.
Performance
Ravi Teja tops the show with his loud and energetic performance. He excelled in the emotional scenes and the action part. He also worked hard in the action episodes. Nupur Sanon is not so good and apt in the role. The other leading lady Gayathri Bharadwaj was good and she did her part well. Anupam Kher, Nassar, Murali Sharma, and Jisshusengupta did their parts well. All the other actors did their parts well.
Tiger Nageswara Rao is inspired from the life story of Stuartpuram thief Nageswara Rao. Some of the episodes will impress the audience well. The screenplay was not taken enough care of. The dialogues are good at times. The cinematography work is one of the major highlights of the film. The music is below average but the background score is apt. The production values are grand and good. Vamsee, the film's director fails badly in executing Tiger Nageswara Rao in the right manner.
Final Word
Ravi Teja worked hard for Tiger Nageswara Rao but the film fails to impress the audience.
Stills from this movie
Videos & Trailers