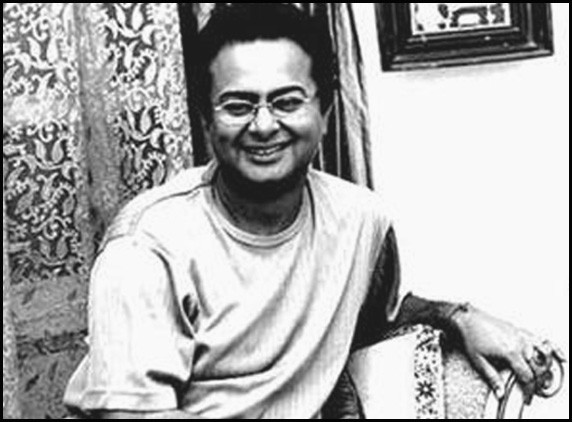 The world of cinema have lost cinematic genius Rituparno Ghosh who have revolutionized the cinematic world in Bengal while he has been creating cinematic excellence through his breathtaking story telling style as well as exceptional film making.  Rituparno have emitted his last breadth at his residence in Kolkata this morning due to heart attack at 7.30 am.
A genius film maker who have won 12 national awards along with numerous international awards have genuinely put the world cinema into sorrow because he was loved and appreciated by the millions due to fact of his cinema.
The saddest moment for all
Yes, it will take time to realize the painful fact that one of the present film making legend Rituparno Ghosh is no more in this world. Even if we are aware of that he will always be living in our heart and soul as we can never imagine to loose a genius like him, that too in this manner.
Rituparno was 49 at the time of his death who was known to have died of a heart attack while also was suffering from pancreatitis (inflammation of pancreas). The genius was known to have made his first movie which was a children's film called "Hirer Angti" (The Diamond Ring) while he was known to have won his first National Award for direction in 1994 for the movie "Unise April" (April 19).
A film maker who also worked with Amitabh Bachchan in the movie "The Last Lear", has also been credited with having brought modern day parallel Bengali cinema to the spotlight while he has won 12 National Awards apart from international recognition.
Rituparno also had an initial venture into acting with two movies - Memories in March (a bilingual) as well as "Chitrangada" while he was last working on a thriller Swatyeneshi (The Truth Seeker) which is based on a novel by Saradhendu Bandopadhyay's detective character, Byomkesh Bakshi.
Now, coming to another factor of prominence from Partha Chatterjee from the State Commerce and Industries Minister, who expressed that Rituparno was not just the best directors in Bengali cinema on the contrary the international cinematic fraternity. Chatterjee further added that he will live amongst us through his films.
To put it as a special mention, along with the whole global cinematic fraternity, veteran actor at the same time Dadasaheb Phalke award winner, Soumitra Chatterjee, while in intense grief about his death expressed that he is shocked and can't believe the incident.
Before we conclude
A little furthering having it as a memory of loosing the genius film maker. Rituparno who was born on August 31, 1963 in Kolkata was known to have completed his schooling from South Point High School at the same time obtained Economics from Jadavpur University, Kolkata. Rituparna was known to have started his career in advertising. He was a popular face on television as well as hosted two celebrity chat shows named as Ebong Rituporno on ETV Bangla and Ghosh and co. on Star Jalsha while he was the scriptwriter of Gaaner Opare.
The death of Rituporno Ghosh has every way impacted while resulting as a keen mental suffering for the world of cinema.
That's' critically mournful to loose such a cinematic genius!
May God rest his soul in peace!

(AW: Samrat Biswas)