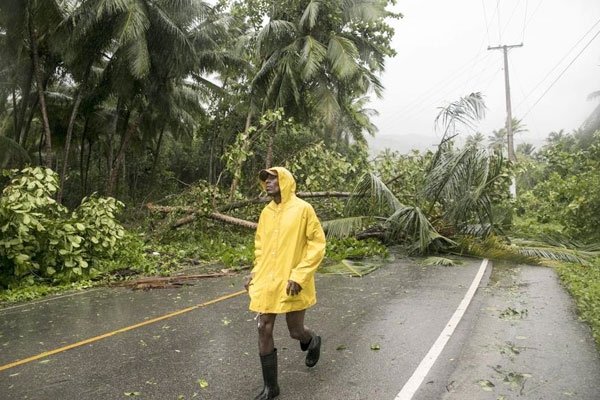 Atlanta got its first tropical storm warning in city's history on Sunday,Hurricane Irma's rain bands and high winds are beginning to move into metro Atlanta early on Monday.

While entering Atlanta Hurricane Irma will weaken to category-1 storm.

This Storm hammered much of Florida on Sunday, At least 5 deaths are associated with this Hurricane. This storm has caused schools closing and the nation's busiest airport weighing a possible shut down.

Mayor Kasim Reed Urged residents to be prepared for the worst.

He said, "Don't be fooled that this storm cannot hurt you. Don't go out and play in it", "We urge everyone to stay indoors and stay safe as we make it through this challenging moment."

Several schools districts announced no classes on Monday. Gov. Nathen Deal declared emergency for the state.
Tropical Storm Warning now for all of north GA. @BMonahanWSB & I will have updates on GA impacts starting at 4am. pic.twitter.com/4olEubQyAq

— Karen Minton (@KarenMintonWSB) 11 September 2017

"We're on the wrong side of the storm," Burns said. "The Atlanta metro is going to see a lot of rainfall, intense rainfall at times, 3-6 inches, with the possibility of isolated tornadoes. And we're going to see winds that are averaging about 40 mph, with peak wind gusts of about 60 mph.

After Tampa this storm will then take a northwesterly turn as it moves into Georgia becoming a tropical storm by Monday. The wind and rain will taper off by Tuesday morning. All of north Georgia is under tropical storm warning. They are also warning for tornadoes spinning off from the storm.

By A.s