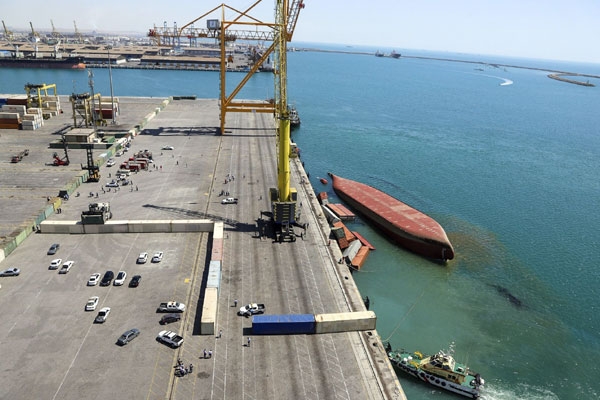 (Image source from: uk.news.yahoo.com)
At the Iranian ports, there is around 1700 crores Basmati rice consignments stuck. This is at a hold because of problems with the country's central bank. They are asking exporters to get assistance from the Government in order to receive steady payments from Tehran.
According to exporters, the Iranian Bank is delaying in allocating currency to local rice buyers and this is delaying unloading. Iran is the largest importer of Basmati rice. India sends about 34% of basmati rice to Iran.
The executive director of All India Rice Exporters Association said, in a few months now, over 2.5 lakh tones worth Rs 1,700 crores is stranded in the Iranian ports.
Further, he says that a request is put forward to the Indian Government to look into this and think of a payment mechanism for Iran to set right issues in the current situation and avoid similar problems in the future.
The exporters have another side to this story. According to what the supplier of basmati rice, Supple Tek industries, the CEO Jai Kumar Gupta, heard that this consignment is lying in the border of Bandar Abbas port in Iran and once it is cleared, they will receive money. Despite this, nothing seems clear still.
According to a Karna-based exporter, in the last five months, a few exporters have been facing issues with receiving payments from Iran for all the consignments that have been sent.
According to Gupta, only on an advance payment or a letter of credit, exports should be permitted. The owner of Shree Jagdamba Agrico Exports, Satish Goel said that only IDBI bank and UCO bank would have a solution to settle this India-Iran trade with another payment mechanism as they have around 5,000-6,000 crore in their rupee account.
Goes said, as of now they are not accepting a new order until they are paid on time. He believes that if the Government takes things in control, the situation might improve by this third quarter.
By Neha Makhija