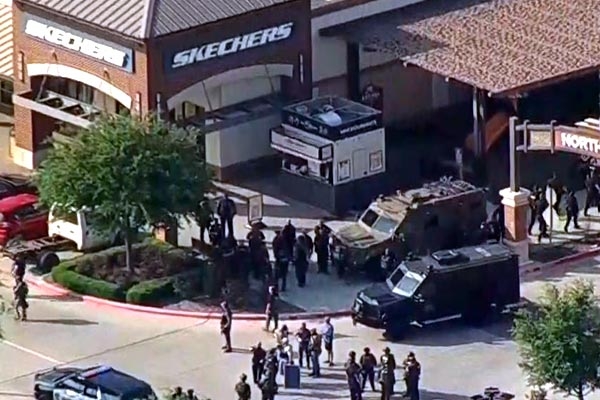 (Image source from: Reuters.com)
It comes to another bad day in the USA. Nine people including the suspect were killed in a shooting at an outlet mall near Dallas. The gunman was acting alone, police reported. Nine people were sent to hospitals because of the injuries in that two were dead while transporting because of severe injuries and four are stable, Fire Chief Jonathan Boyd said. In this deadliest incident Hyderabad civil engineer Aishwarya Thatikonda, who is working in a construction company was one among the victims.
According to an eye witness, the gunman was dressed in black, seen wearing body armour with several extra magazines attached. He was using an AR-15-style weapon. Police and eye witness said he came in a grey Honda Accord at the premium outlets in Allen. A photo was obtained by CNN where he was spotted outside a restaurant. The shooting happened at upscale stores such as Calvin Klein, Ann Taylor and Brooks Brothers.
US President Joe Biden has extended his support to local authorities. The attack is one of the 198 mass shootings that happened this year in the US. The government has considered this as the second deadliest shooting that happened in the year after the Monterey Park, California massacre, which killed 11 people on January 21st in a ballroom.