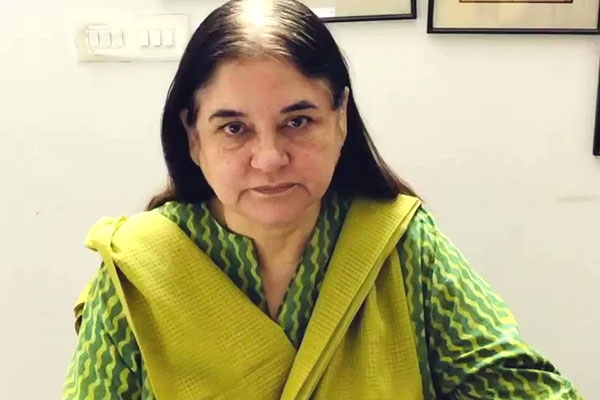 (Image source from: Twitter.com/pfaindia)
Former Union Minister and BJP leader Menaka Gandhi came out with a shocking accusation on the International Society for Krishna Consciousness (ISKON), she calls it as the biggest cheat in India. She alleged that ISKON sells cows from their Gaushalas (Cow sheds) to the butchers. Her controversial statements went viral immediately.
Menaka Gandhi is also an animal rights activist. She said that the religious organization, ISKCON is establishing huge gaushalas and getting unlimited benefits from the government in the form of huge lands. She alleges that they are selling their cows from Gaushalas' to cow butchers.
She said that she had recently visited a Gaushala at Anantapur dist in Andhra Pradesh, where she had not seen a single cow in the gaushala, which means they had sold all of them, alleged Menaka Gandhi.
However, ISKCON came out rejecting the acquisitions made by Menaka Gandhi. They say that Menaka's statements have surprised them. They called the allegations 'unsubstantiated and false'. ISKCON national spokesperson Yudhistir Govinda Das says that ISKON is working on cow protection in many parts of the world. ISKON also claims that all the cows presently served in their Gaushala are abandoned, injured or rescued from being slaughtered.
However, the statements by Menaka Gandhi have gained more attention and went viral.