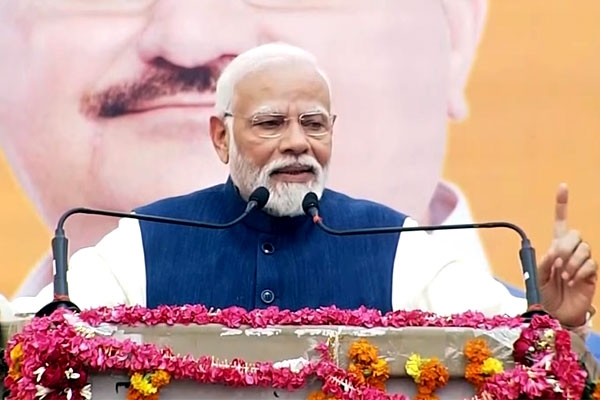 (Image source from: Twitter.com/BJP4India)
On Friday, Indian Prime Minister Narendra Modi raised worries about the abuse of artificial intelligence to produce deepfakes, in the wake of a video that purported to be of him doing Garba, being circulated by both his supporters and opponents. At the BJP's Diwali Milan, Prime Minister Modi spoke to the press about the rapid growth of deepfakes in AI's era, which he called a major crisis. He then shared an example of how he saw a video of himself playing Garba, which had been created with deepfake technology. This, he noted, has been fostering dissatisfaction in society.
I saw a video in which I was playing Garba, thanks to deepfake!

The way deepfakes are spreading in the era of Artificial Intelligence is a big crisis! Notably, this quickly ignites dissatisfaction in the society!

We should ensure educating people through our programmes about… pic.twitter.com/oqvAcqcTBy

— BJP (@BJP4India) November 17, 2023
Artificial intelligence is being used to misleadingly change facial features in videos, which is commonly done for malicious reasons and to generate bogus news. The PM declared that a considerable portion of the Indian populace do not possess the ability to authenticate the content they come across on social media, and implored the media to inform people about deepfakes to tackle the impending disaster. Modi suggested that a lot of people are inclined to trust deepfakes because they originate on social media, which is often seen as having the same credibility as traditional media outlets.
#WATCH | PM Modi says, " ...There is a challenge arising because of Artificial Intelligence and deepFake...a big section of our country has no parallel option for verification...people often end up believing in deepfakes and this will go into a direction of a big challenge...we… pic.twitter.com/akT17qGNGO

— ANI (@ANI) November 17, 2023
The Indian Prime Minister, when he had a rendezvous with Sam Altman - the inventor of ChatGPT (an AI system available to use for free) - in Delhi, proposed that similar to cigarette cartons, deepfakes should include a mandatory warning as well. At the inaugural session of the Voice of Global South Summit on Friday, Prime Minister Modi pointed out the need to use technology responsibly in the era of artificial intelligence, conveying the government's concern regarding deepfakes during an election year.