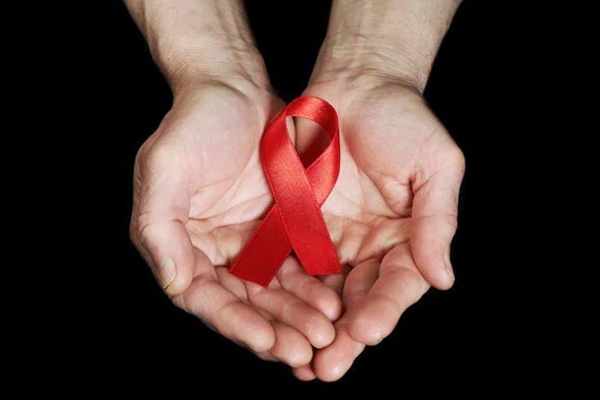 (Image source from: NDTV.com)
As the world observes World AIDS Day today, here are some facts to know about HIV (Human Immunodeficiency Virus) and its challenges.
To begin with, the worldwide campaign to end AIDS (Acquired Immune Deficiency Syndrome) has made a significant step but the epidemic persists to be one of the world's leading public health challenges, affecting almost 37 million people.
According to campaigners, one of the biggest challenges in the combat to end AIDS is encouraging people to get tested and making them conscious of treatment and prevention services.
The theme of the 30th anniversary of World AIDS Day, an international day dedicated to showing support for people surviving with HIV and commemorates those who have died, is "Know your Status".
Facts About HIV/AIDS
Since the origin of the epidemic, over 70 million people have been infected with the HIV virus while about 35 million people have died of HIV. Globally, 36.9 million people were surviving with HIV at the end of 2017.
– Growing awareness and access to antiretroviral drugs have more than halved the number of AIDS-related deceases since 2004.
- In the years 1988–1995, 78 percent of the deaths were caused by AIDS, a figure that fell to 15 percent in the period spanning 2005 and 2010. At its peak in 1992, AIDS-related mortality reached a rate of 11 per 100 person-years and then dropped to 0.144 by 2006.
- Every week, about 7,000 young women aged between 15 and 24 are infected with HIV.
- In sub-Saharan Africa, adolescent women are twice as exposed to be living with HIV than men.
- South Africa has the world's highest HIV prevalence, with almost one in five people infected.
- One in four people, close to 9 million, are unaware that they are HIV-positive.
- UNAIDS (Joint United Nations Programme on HIV/AIDS) wants nine in 10 people to know their status by 2020.
- About 22 million people were accessing antiretroviral drugs in 2017, compared with 8 million in 2010.
- Eight from 10 pregnant women surviving with HIV received treatment in 2017, compared with less than half in 2010.
Tweets by Illustrious Personalities
It's #WorldAIDSDay.

1 in 4 people with #HIV don't know they have it.

Know your risks - #KnowYourStatus https://t.co/ubfHuLG4Pz#HealthForAll @WHO pic.twitter.com/odZkHBODJb

— UNICEF (@UNICEF) December 1, 2018
Apple stores around the world are turning red to honor #WorldAIDSDay. Together, we can achieve an AIDS-free generation. pic.twitter.com/rdySNTAWdn

— Tim Cook (@tim_cook) November 30, 2018
It is #WorldAIDSDay. 'Know Your HIV Status' is this year's theme. We have a come a long way in raising awareness about AIDS, however the stigma still persists, which is preventing the delivery of care. Let's pledge to scale testing to improve care & prevent more infections. pic.twitter.com/VQ90fFFUXB

— CMO Kerala (@CMOKerala) December 1, 2018
On World AIDS Day, I urge up on people to make united efforts to raise awareness on HIV/AIDS and fight against it. #AIDS #WorldAIDSDay pic.twitter.com/4pgmWz8aFH

— VicePresidentOfIndia (@VPSecretariat) December 1, 2018
It's World AIDS Day.

So let's remember what George H.W. Bush did about that:

- banned HIV+ people from entering the U.S.
- reduced research funding
- favored abstinence education over actual sex ed including safer sex practices
- over a 100,000 died of AIDS on his watch

— Racheline Maltese (@racheline_m) December 1, 2018 
-Sowmya Sangam