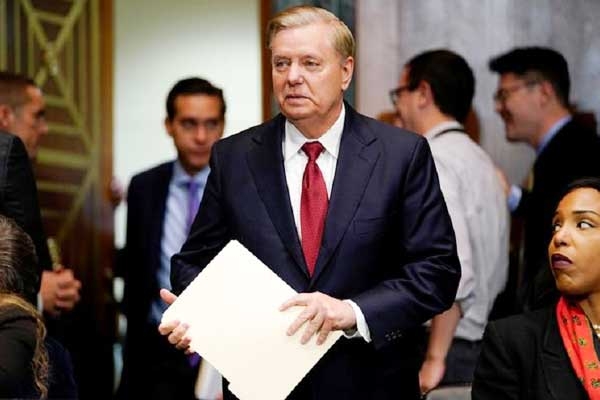 (Image source from: News18.com)
The United States Senator Lindsay Graham claimed India is "the worst" in terms of high tariffs on American products.

"When you look at the world tariff regime; 67 percent of all the tariffs in the world disadvantage America. There's a higher tariff on American products in the country in which we do business with. India is the worst," Lindsay Graham told CBS on Saturday ahead of President Donald Trump and India's Prime Minister Narendra Modi's crucial meeting on the sidelines of the G-7 Summit.

Over the past several months, the Senator from South Carolina has been a close confidant of Trump issues related to South Asia.  

Graham said he had introduced a bill in the Senate that allows the American President to charge a country the same as it does with the United States while doing business.

"So, like in India... they have a 100 percent tariff on a lot of our products. Either we increase tariffs on Indian products, or we all go to zero. The goal is to go to zero," Graham said.

The G-7 summit in France is likely to be dominated by topics related to trade and tariffs between the two leaders.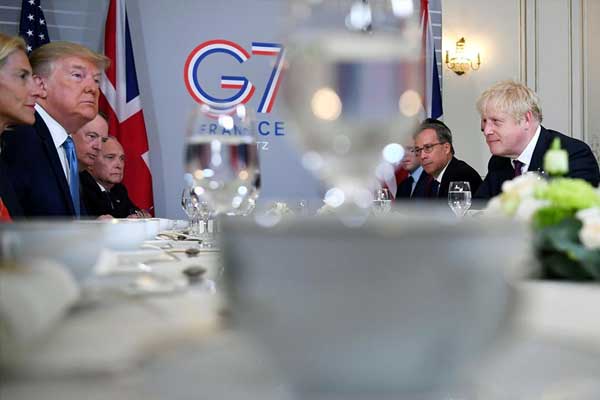 (Image source from: Politico)

"They will look for solutions on the trade front. The U.S. is looking to India to reduce tariffs and open its markets," a senior administration official said.

After the United States withdrew preferential access for Indian products, India has raised tariffs on 28 items, including pulses, walnut, and almond, exported from the U.S.  

The Trump administration wants PM Modi to lower the trade barriers and embrace "fair and reciprocal" trade.

Trump earlier criticized India's high import tariff on Harley Davidson motorcycles as "unacceptable" and also admitting that his "good friend" Prime Minister Modi has reduced it from 100 percent to 50 percent.

PM Modi will be meeting Trump on Monday in France's Biarritz where world nations are meeting for the G-7 Summit.  

By Sowmya Sangam