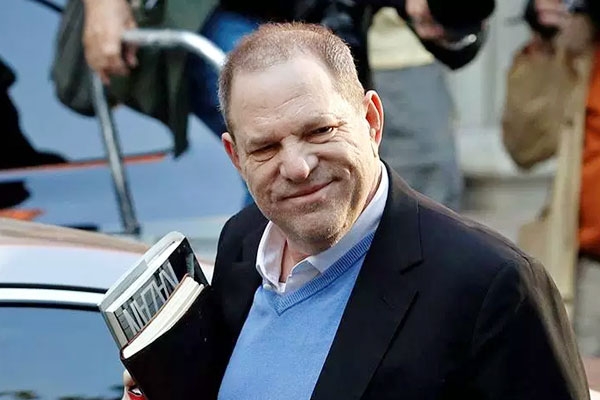 (Image source from: Thegazette.com)
Disgraced Hollywood producer Harvey weinstein was spotted in a complete disguise at the Chestnut fine food and provisions restaurant at Arizona. He was reportedly wearing a blonde wig orange make up and a baseball cap in an unusual manner, as he wanted to hide his appearance.
Reportedly Weinstein asked for a private room and was told that it was of complete glass which would ruin his privacy. The hotel management didn't even recognize and realize that it was him until the gossips spread out around. An employee at the restaurant told that Weinstein did dine at the restaurant but all others were unaware who he was and of no clue.
Weinstein took a private jet from the van nuys airport to the valley airport last month and headed to The Meadows treatment center in Wickenburg which offers private treatment helping people in overcoming emotional stress, truama, addiction, complex mental health issues. The center is equipped to handle behavioral issues and sex addiction. He has been in Arizona for past one month to complete his outpatient therapy. As of now he is done with his one month therapy. The Meadows facility has hosted several other celebrities in the past including Tiger Woods in 2010 and Selena Gomez in 2014.
Weinstein was recently fired by the The Weinstein company based on the allegations of sexual assault, rape and other misconduct on women. In the recent developments actresses Gywneth paltrow and Angelina Jolie have come up with the allegations that they too were harassed before. The New York police department said that a 2010 rape accusation against Weinstein was proved credible and he would have faced immediate arrest if were currently present here in the state. But Weinstein at present faces no charges from the New York police as they are still investigating the matter.
By Yashwanth