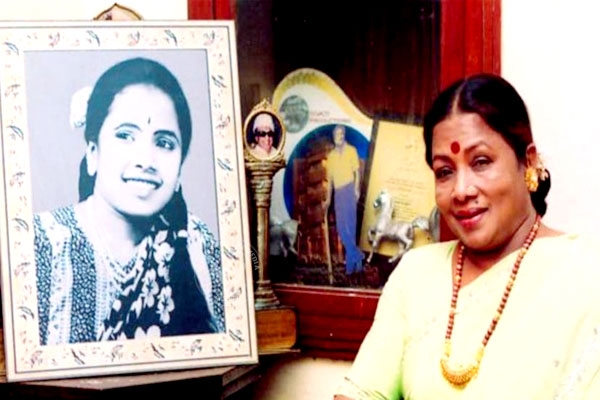 (Image source from: })
Gopishantha, better known as Manorama – her stage named passed away due to multiple organ failure in the city of Chennai. She is one of the best-known South Indian actresses. The actress was also called affectionately as 'Aachi'. Let us peep into her six decades of film journey during which she appeared in more than 100 films.
• Aachi's performance matched and even bettered the lead actors of her movies. She is an actor, comedian and singer.
• Biggest achievements include teaming up with all of the lead comedians across five generations.
• She worked with three legendry actors who became Chief Ministers including M.G.Ramachandran, Jayalalithaa and N.T.Rama Rao.
• As she was continuing to play roles as comedian, she went on to sing under every music director. For A. R. Rahman, she sang 'Madrasai Suthi Paarka Poren' for May Matham.
• In the 1996 elections, she campaigned in support of Chief Minister Jayalalithaa and against actor Rajinikanth.
Earlier in a newspaper interview Manorama said, "The most difficult thing is to make people laugh. It is easy to make them cry." The actress started acting when she was 12 years in plays and had appeared in more than 1,000 plays. In 1958 she got her first movie break in 1958 for Tamil movie Maalaiyitta Mangai.
BBC quoted Manorama as saying in interview that, "If I had chosen to act only as a heroine then I would have disappeared from the scene long ago. So, I decided to take up comedienne roles, so I survived in the industry for nearly five decades."
-Sumana