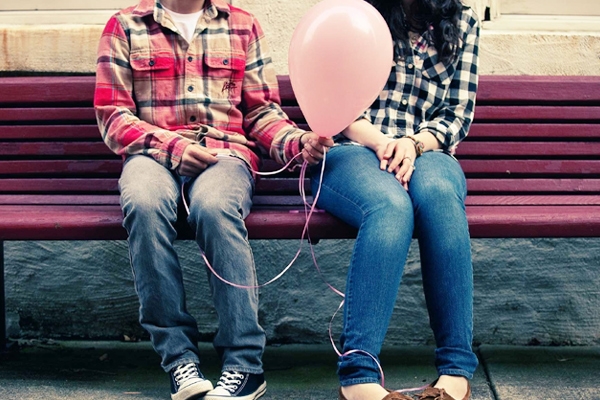 We assume that men are afraid of commitment. But Some really do and they have their own reasons. Bachelorhood has its perks but no guy wants to spend his life being single. But against the popular belief, most men actually love being in a relationship. Yes, it happens and there are 7 reasons why men love relationships.
New relationship? Know well how to have a perfect start!
1.They loved to be cared for
Men always crave for someone to care for them. No matter how old men get, men love it when women are able to immediately pull them out of their morbid mood, when they are unwell or Feeling blue. when they have had a nasty tiff with their bosses.
2.Partner to help organize life and stuff
It is horror to think about a guy's room, It is very difficult to imagine, Messy. Untidy. Unorganized. But when men are in relationship, they have someone to take care of this habit.
3.Someone to rely on for honest opinions
Girlfriend is some one you can rely upon and count for honest suggestions, no matter how a man is from outside. Be it for a new jeans or haircut, even for a formal discussion.
4.Loads of Sex
Let's be honest here a lot of men look forward to the physical aspect of relationships. Both men and women through sex and communication, but generally men connect better through sex.
5.They cherish physical touch
Men love getting physical, it is not just about sex, even a normal touch is something that can drive them crazy. Hugging, Cuddling, playing with their hair. All these Feelings give them a sense of attachment, care and passion which every guy loves.
6.They have a companionship perpetually
You have a companion 24*7, it is the biggest advantage, when you are in relationship. You wont feel lonely ever because men find their movie, game and gossip buddy all in one. You'll never feel lonely.
7.A sense of emotional fulfillment
Believe it or not a lot of men can easily get emotionally attached into a relationship, you'll see a adorable baby, once after the ice breaks, cocooned inside that huge muscular body. Usually men don't show their emotional side to anyone but once they are deep into relationship they soon open up everything and anything with their girlfriend.
Healthy social relationship for heart
By: AMandeep