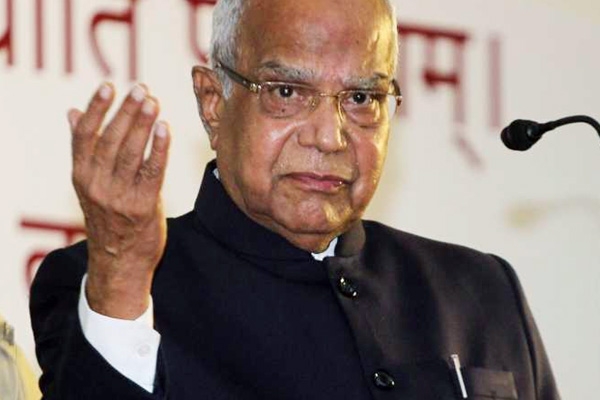 (Image source from: newindianexpress.com)
Tamil Nadu Governor Banwarilal Purohit lauding the Non-Resident Indians of Tamil origin, said they have been contributing to the development of state with their regular remittance.
Addressing a sizable group of NRI donors supporting the efforts of the Tamil Nadu Foundation (TNF), in Chennai on Wednesday, Purohit said the state had been seeing perennial prosperity thanks to remittances by them. He said the achievements of Tamils living in foreign countries were unparalleled.
He said: "Tamils were among the early settlers in different parts of the world, including Singapore and Malaysia, and they were doing very well in various disciplines. They command tremendous respect because of their eminence and sincerity. The TNF has rightly focused on the development of students from government schools in rural areas and it would directly benefit farmers' children and those hailing from poor families."
The Governor launched TNF's new initiative, 'Mann Vaasanai' in the annual conference. The project aims to generate USD 8 million as corpus and deposit Rs 175 lakh each for all 33 districts in Tamil Nadu and Puducherry. Interest accruing from the deposits would be used for helping identified slow learners in select government schools.
And under 'Mann Vaasanai', the NRI Tamils in the United States would be able to choose to contribute to the development of schools and students in their hometowns and districts.
Praising the efforts of TNF, Purohit said, "This is the only service organization allowed by the Tamil Nadu government to work directly in coordination with government schools."
Appealing to the NRIs to resolve to divert funds for social causes, he said: "You should divert funds for noble causes, not for politics."
Earlier, former Indian Administrative Service officer and TNF's state chapter chairman S. Rajarethinam said more than 4,500 students studying in 51 government schools in eight revenue districts benefited every year from various skill development programs and academic bridge courses of TNF.
Chairman, Kasturi and Sons, N. Murali said, "Governance, transparency, and probity that TNF is known for should be the role model for other NGOs in the country. Such models should be replicated in other states."
Industrialist and philanthropist Palani G Periasamy said the TNF was born at his home in Baltimore and it was incorporated provisions of the U.S. Internal Revenue Code in 1975.
-Sowmya Sangam