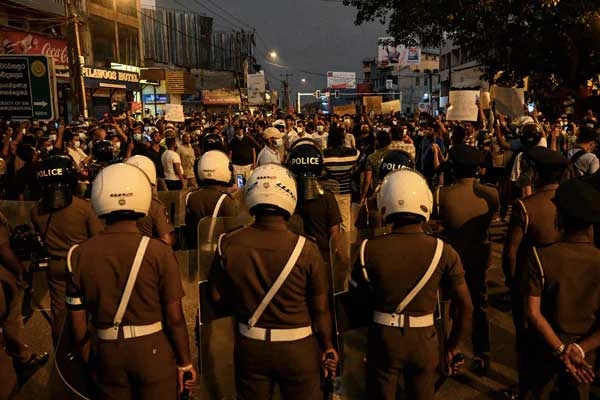 (Image source from: ndtv.com)
Sri Lanka is shattered due to the economic crisis and the government announced an emergency in the country. The people stepped on to the roads and staged protests against the government. President Gotabaya Rajapaksa invited all the opposition parties to unite together for the country and chalk out a possible solution at the earliest. The opposition leaders of the country urged Indian Prime Minister Narendra Modi to help the nation during this crucial time. Sri Lankan Opposition leader and Member of Parliament (MP) Sajith Premadasa asked Modi to help the country to the maximum possible extent. President Gotabaya Rajapaksa announced four new cabinet ministers today to maintain the stability and legitimacy of the Parliament.
Indian External Affairs Minister Dr S Jaishankar will meet Indian Prime Minister Narendra Modi today to discuss about the economic crisis in Sri Lanka. Basil Rajapaksa, the Finance Minister of Sri Lanka had plans to travel to Washington for the rescue package with the International Monetary Fund. Ali Sabry is now appointed as the new Finance Minister today. Sri Lanka's Central Bank will hold a monetary board meeting to discuss about the matter. The opposition leaders demanded the resignation of the President Rajapaksa. The President invited the opposition to join the cabinet and work together in this crisis. People started protesting with slogans "Go Home Gota" and "Rajapaksa Resign".
By Siva Kumar