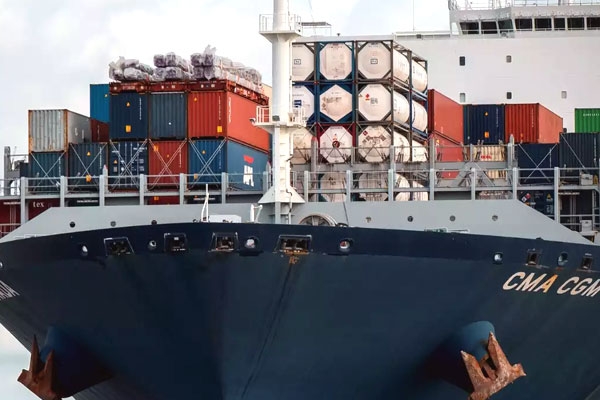 (Image source from: Timesnownews.com)
Israel accused the Houthi militia group in Yemen of capturing an international cargo ship that was en route to India in the southern Red Sea. This incident was labeled as an "act of terrorism" by Tel Aviv and was deemed a significant global event. Israeli Prime Minister Benjamin Netanyahu's office stated that the Houthis, who are allies of Tehran, had seized a cargo ship owned by a British company and operated by a Japanese firm. It was clarified that there were no Israelis on board. Netanyahu's office condemned this action as another display of Iranian aggression towards the free world, with potential implications for global shipping routes.
The Houthis confirmed the seizure but insisted that it was an Israeli ship, a claim that was refuted by Israel. The ship has been taken to a Yemeni port from the southern Red Sea, according to the group. They stated that they were treating the crew in accordance with Islamic principles and values and had carried out the hijacking using a helicopter to lower their fighters onto the ship.
Onboard the vessel, there were a total of 25 crew members from various nationalities, including Ukrainian, Bulgarian, Filipino, and Mexican. The group's military spokesperson stated that they are adhering to Islamic principles and values while dealing with the crew of the ship. The Houthis took control of the ship by deploying their fighters using a helicopter. Tel Aviv confirmed that the cargo ship is owned by a British company and operated by a Japanese firm. Onboard the vessel, there were 25 crew members from different countries, including Ukraine, Bulgaria, the Philippines, and Mexico.